Westcott Illuminator Collapsible 6-in-1 Reflector (42")
Product Highlights
Inclusive kit with variety of surfaces for versatile light control
Square design for more reflective surface area than traditional refelectors
Outstanding lifetime warranty
Professional quality materials for superior durability
An essential tool for studio and natural light photographers
Quickly collapses for portability
This product is currently out of stock. If you wish to be informed when it is back in stock, please click on the link below.
0

The Everything Kit

Were you looking for versatility? Then you've come to the right place. 6-in-1 Reflector Kits give you 2 separate panels to diffuse and reflect light in tandem. First, choose either a 1-stop or 2-stop diffusion to block overhead sunlight. Next, fill in shadows by putting the slip cover on the panel you are not using and choose your prefered reflective surface.
All of the Fabrics You Need

Photography is art and art is subjective. While the color temperature of surrounding light and your subject's skin tones may affect your selection, choosing a reflector fabric is heavily based on your artistic vision.

It's all about size
From macro photography to group portraits, from photographing cars to capturing headshots - size means everything when selecting a reflector.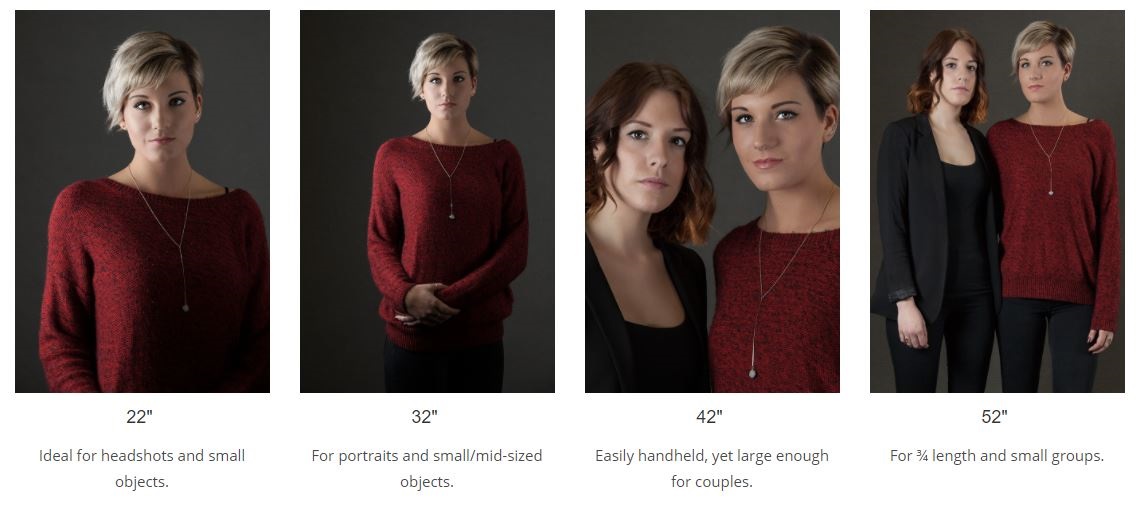 Lifetime Warranties
Illuminator Reflectors feature the highest quality reflective fabrics, diffusion silks, and blocks available. Fabrics are double-laminated and frames are steel-riveted. Their unique square shape of these reflectors provides more surface area and ensures that your reflectors don't roll away during a shoot. For even more assurance, Illuminator reflectors are warranted for life.

Fabric Type
1-Stop Translucent
Panels
1-Stop Translucent, 2-Stop Translucent
Slip Cover
Black, Gold, Silver, Sunlight
Materials
Pure White & Black Nylon, Double-Laminated Reflective Cloth, Spring Steel Riveted Frame, Heavy Duty Nylon Case