Blue Yeti Professional Multi-Pattern USB Microphone (Black)
Product Highlights
The ultimate professional USB microphone
Tri-capsule array—three condenser capsules can record almost any situation
Multiple pattern selection—cardioid, bidirectional, omnidirectional and stereo
Gain control, mute button,zero-latency headphone output
Unique positionable design
Perfect for vocals, musical instruments, podcasting, voice overs, interviews, gaming, field recordings, conference calls and more
Plug 'n play—Mac and PC compatible
$198.00 (inc GST)
Regular price: $268.00
This product is currently out of stock. If you wish to be informed when it is back in stock, please click on the link below.
THE WORLD'S #1 USB MICROPHONE
Create unparalleled recordings with your computer using Blue's best-selling family of Yeti USB microphones. Thanks to our proprietary tri-capsule technology, Yeti condenser microphones produce pristine, studio-quality recordings with legendary ease. And four different pattern settings offer incredible flexibility so you can record vocals for music, podcasts, Twitch streaming, YouTube videos, or even cryptozoology lectures in ways that would normally require multiple microphones. Whether you're recording at home, on the road, or in the Himalayas, Yeti helps you produce studio-quality recordings every time.
YETI FOR ANY APPLICATION
From professional podcasting to music recording, Twitch Streaming, and even YouTube videos, Yeti carries your projects to studio-quality heights.
Blue Microphones' proprietary tri-capsule technology gives you four distinct pattern modes to choose from: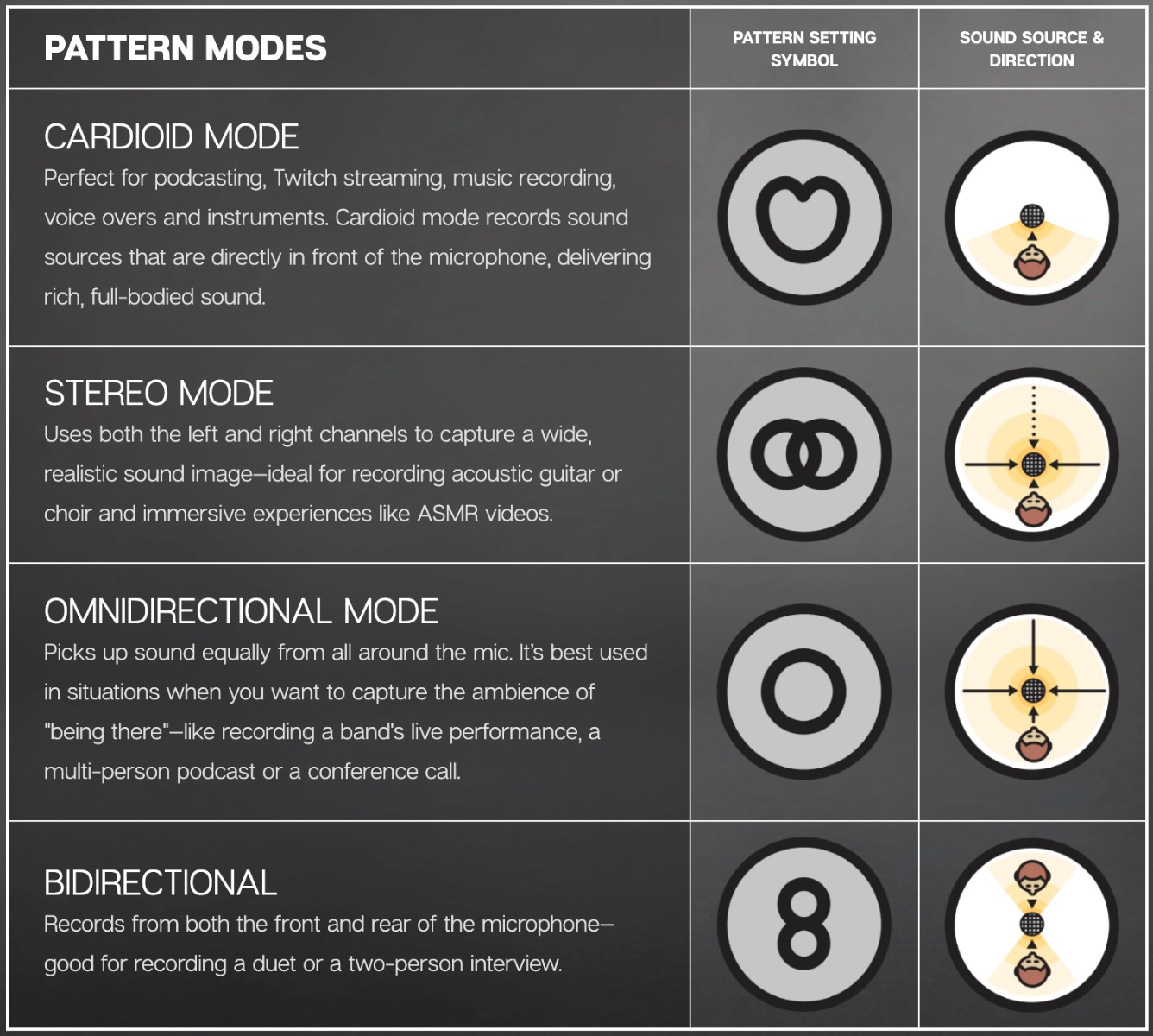 TOTAL RECORDING CONTROL WITH YETI
Yeti features studio controls for headphone volume, pattern selection, instant mute and microphone gain—putting you in charge of every level of the recording process. If you're experiencing distortion or feedback while recording an especially loud source—like the deafening sound of an avalanche—simply adjust the microphone's sensitivity with the gain control. Or if you want to take a break in the middle of a podcast, use the instant mute button.
Yeti computer microphone comes equipped with a 3.5-millimeter headphone jack that allows you to listen to what you're recording in real-time, without latency delays—that means no more hearing a note 3 seconds after you played it. You can adjust the volume of your headphones using the control on the front of the microphone.
INNOVATIVE DESIGN MAKES RECORDING EASY
Yeti doesn't mind getting pushed around—it lets you adjust and pivot the microphone in relation to the sound source, which optimizes your sound quality. Once you've achieved the desired angle, simply hand-tighten the set knobs to secure it in place. Yeti is a side-address condenser microphone, so you can capture the best sound by going face-to-face with it. The microphone can also be folded down for easy portability, or removed completely from its base for mounting directly on a mic stand or Radius II shockmount.
BEST-SELLING PREMIUM USB MICROPHONE *
Trusted by millions of creators and streamers, Blue Yeti is the #1 best-selling USB microphone for YouTube, Twitch, podcasting and more. Whether you're just getting started or looking to upgrade, Yeti delivers crystal-clear audio that's light-years ahead of your built-in computer mic.
* Based on independent sales data (April '19 - March '20) of PC Microphones in both units and dollars in the US and Canada.
START RECORDING QUICKLY
Who needs a learning curve? Yeti was designed with a convenient, no-hassle workflow in mind. Set up in seconds with the included desktop microphone stand or connect directly to a mic stand. Adjust microphone gain, pick up pattern, headphone volume, or mute/unmute with easy-to-reach controls. And record in comfort with Yeti's side-address operation—just speak, sing or play into the Yeti on the same side as the Blue logo to capture pro sound.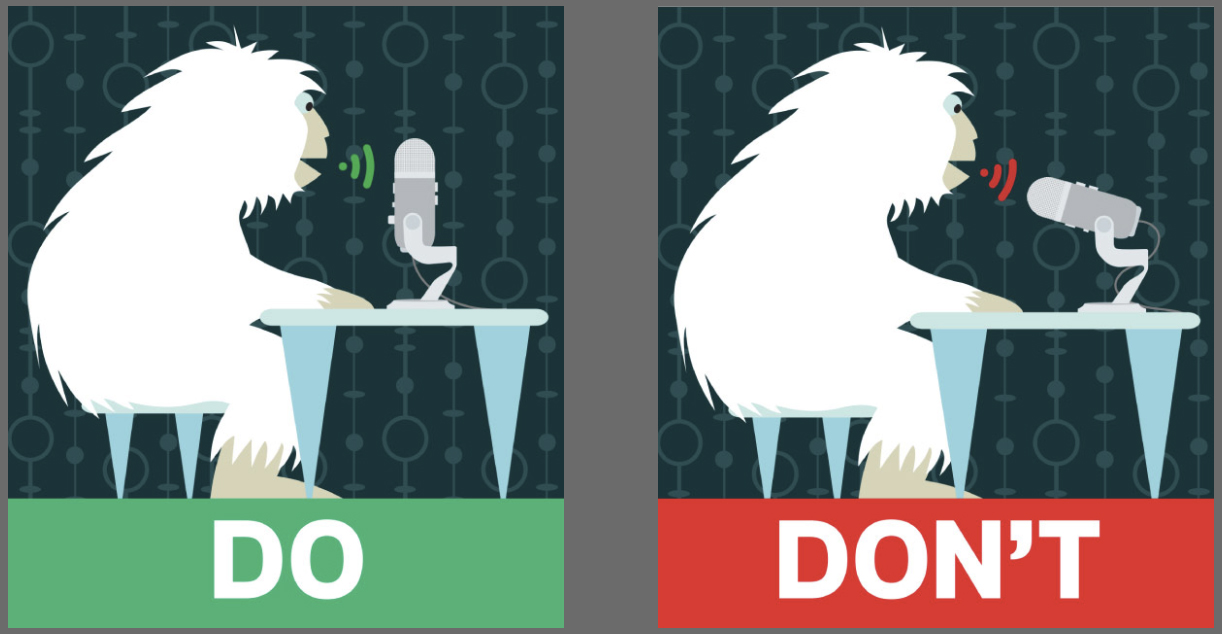 The Yeti is a side-address microphone. A side-address microphone accepts sound from an angle perpendicular to the mic—as opposed to a front-address mic, which accepts sound from the "end" of the microphone
What's in the box?
1 x Blue Yeti Professional Multi-Pattern USB Microphone (Black)
Power Consumption
5V 150mA
Capsules
3 Blue-proprietary 14mm condenser capsules
Polar Pattern
Cardioid, Bidirectional, Omnidirectional, Stereo
Input Frequency Response
20Hz - 20kHz
Maximum Spl
120dB (THD: 0.5% 1kHz)
Tripod Connector

System Requirements

PC - Windows 10 or higher

Mac - macOS 10.13 or later

USB 1.1/2.0/3.0
Dimensions

4.72" (12cm) x 4.92"(12.5cm) x 11.61"(29.5cm)
Weight

Weight (microphone)

1.2 lbs (.55 kg)

Weight (stand)

2.2 lbs (1 kg)