Aputure Nova P600C (Fixture Version)
Product Highlights
600W RGBWW 2x1 LED Soft Light Panel
2,298+ lux at 3 meters (6500K)
CRI & TLCI 95+, SSI (D56): 74, SSI (Tungsten): 84
4-Light Engine Zone Control
Fully Tunable CCT from 2,000K to 10,000K
Fully-Tunable Green-Magenta Adjustment (Full Plus/Minus Green)
Built-in LumenRadio CRMX
Sidus Link Mobile App Compatible
8-bit & 16-bit DMX512 5-Pin In & Out
3m-long Head Cable for Flexibility & Reach
2 Output Modes: Max & Constant
Industry-standard X,Y (CIE 1931) Color Control
>90% of Colors Within Rec.2020 Color Space
19 Built-in Lighting FX
Stepless Dimming from 0.1 to 100%
Junior Pin (28mm/1.125in)
360° Rotation, Curved Dual Disk-brake Yoke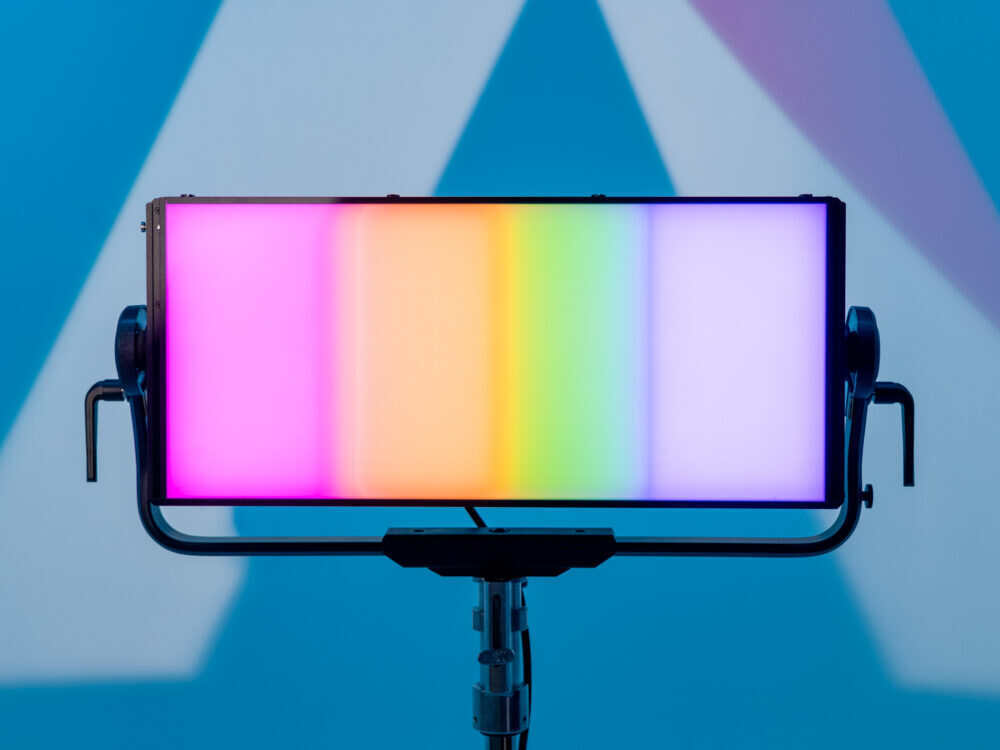 THE NEXT WAVE
The Nova P600c represents the next generation of the Nova family of LED panels, building on the foundation of high color fidelity, 2,000K~10,000K CCT, and soft light quality while also featuring best-in-class output, and a new suite of professional-level controls.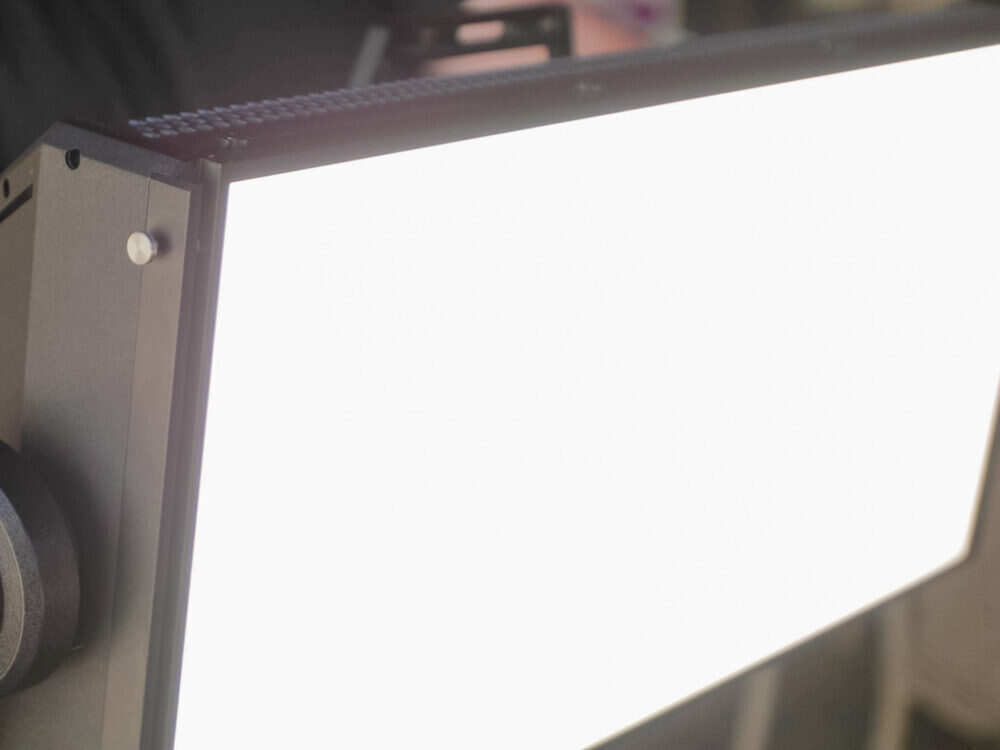 UNMATCHED BRIGHTNESS
With its 600W RGBWW chipset, the Nova P600c is the brightest 2x1 Soft Panel on the market, boasting an output of 2,298 lux at 3 meters.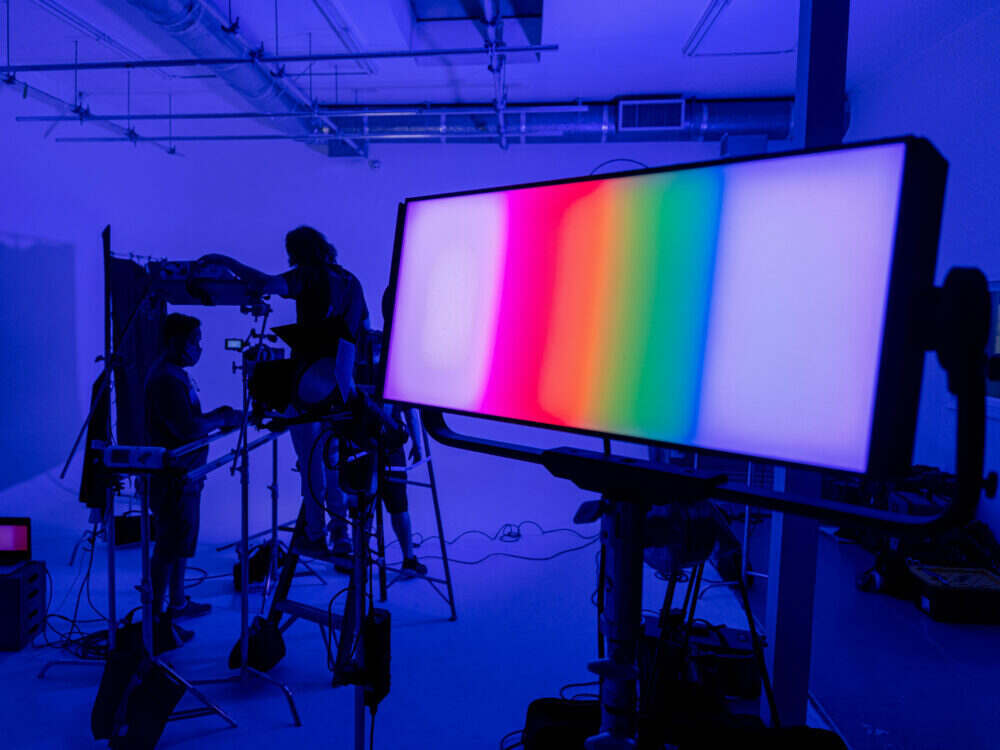 4 LIGHT ENGINES
The Nova P600c is the first Aputure fixture to feature multiple light engines and pixel control. Its multiple light engines can be activated when using the built-in lighting effects, or can be controlled independently via DMX.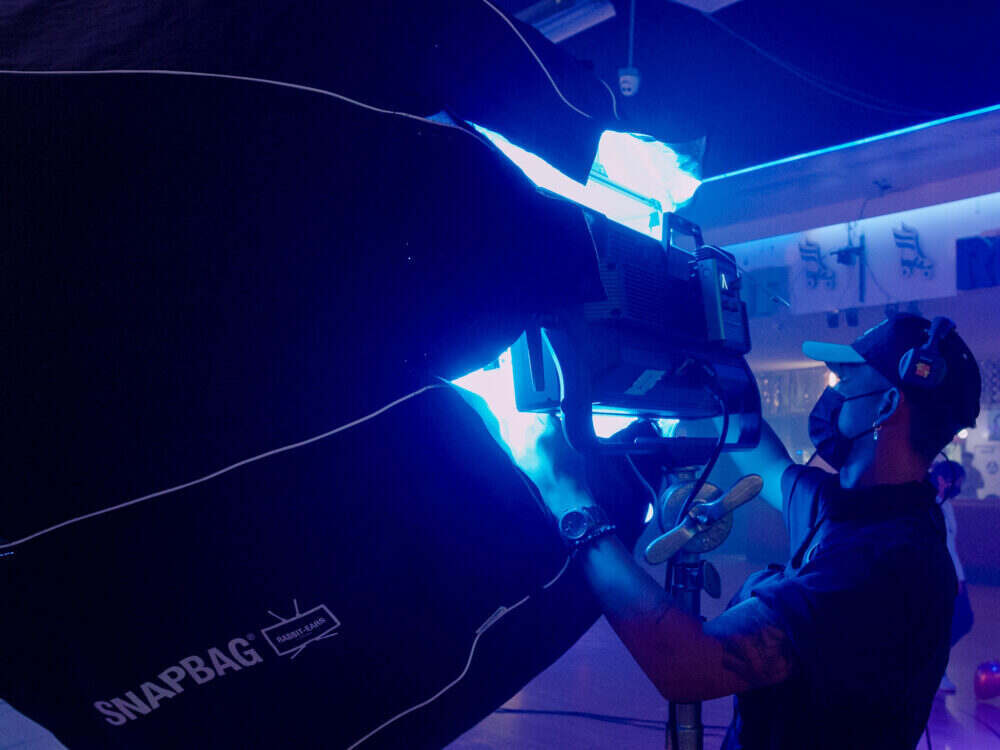 CURVED DUAL-LOCK YOKE
The yoke on the Nova P600c has also undergone an upgrade, now featuring a curved design, similar to the LS 600d Pro and 600x Pro, allowing it to maintain tilt-control when using modifiers, which is difficult for traditionally designed straight yoke LED panels.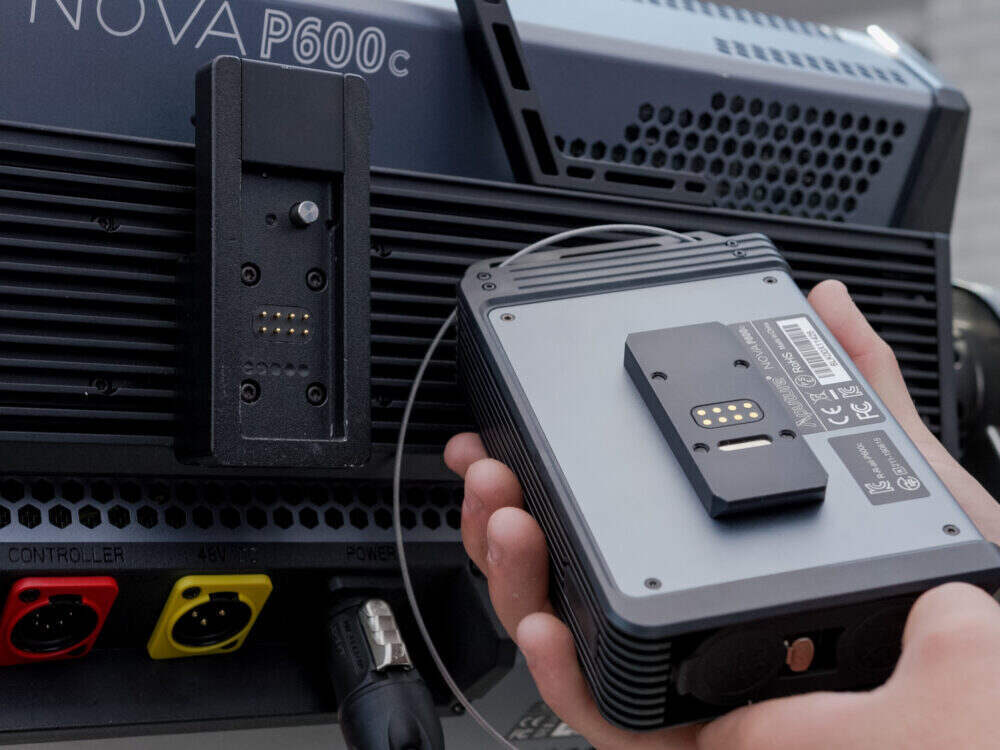 CABLE-LESS CONTROL BOX
In addition to its 3 meter extension cable, the P600c's control box has been updated with contact pins integrated into the Lightning Clamp for completely cable-less operation.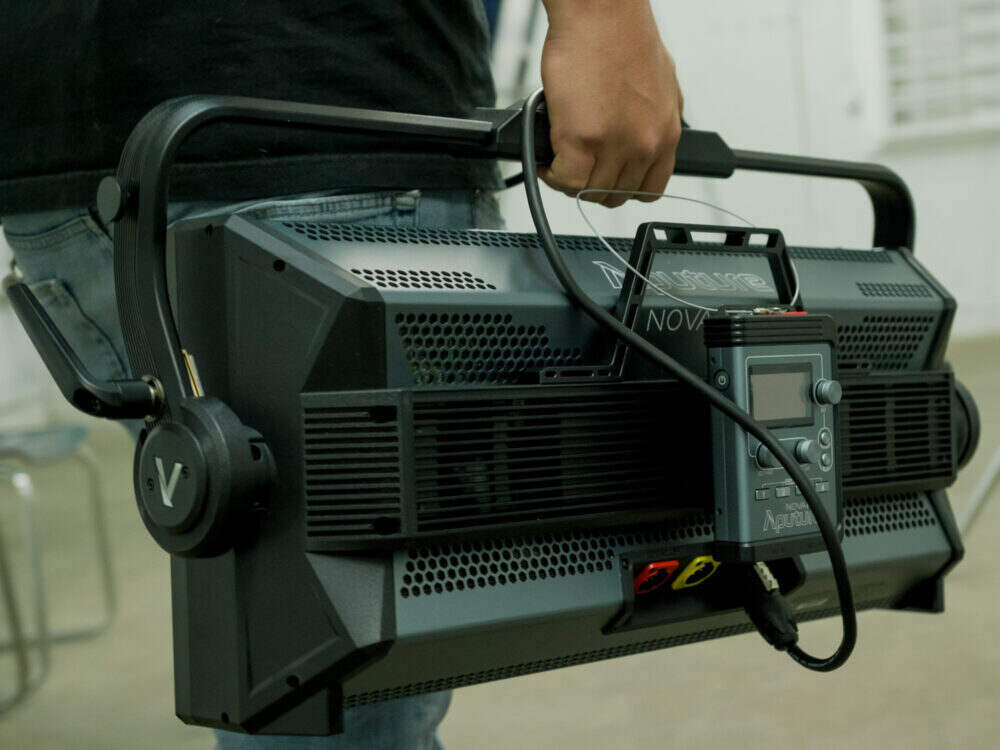 INTEGRATED POWER SOLUTIONS
The Nova P600c features a built-in power supply, minimizing weight and setup time. It also features a 48V/15A 3-Pin XLR DC input for users who want to operate the fixture via quiet battery power solutions instead of noisy generators.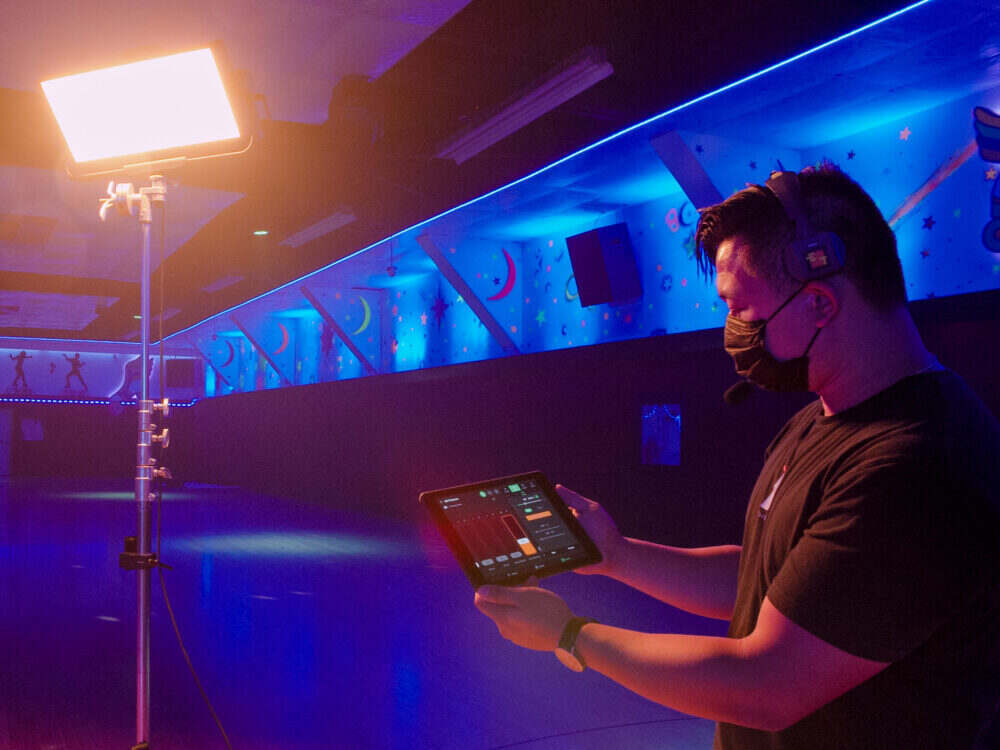 SIDUS LINK
As a member of the Aputure family, the Nova has integrated Sidus Mesh technology, allowing it to wirelessly network with other Sidus-enabled lights, all of which can be controlled through the Sidus Link mobile app.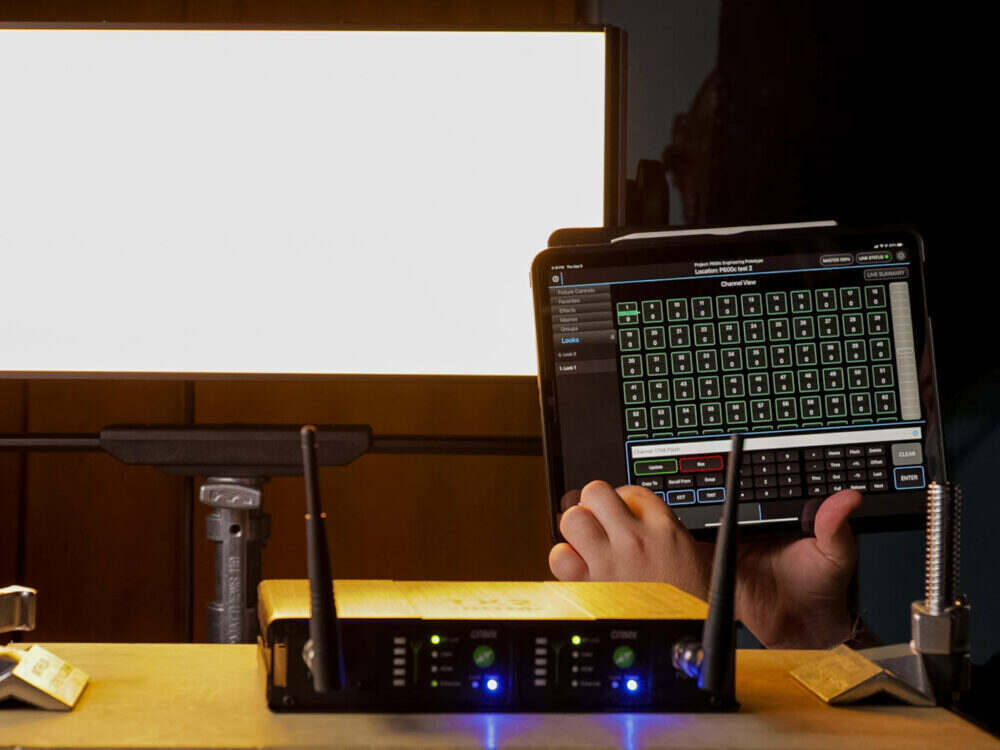 LUMENRADIO CRMX
Professional lights deserve professional-level connectivity. In addition to 5-Pin DMX512, lighting technicians can also control the Nova P600c wirelessly using its built-in Lumenradio CRMX.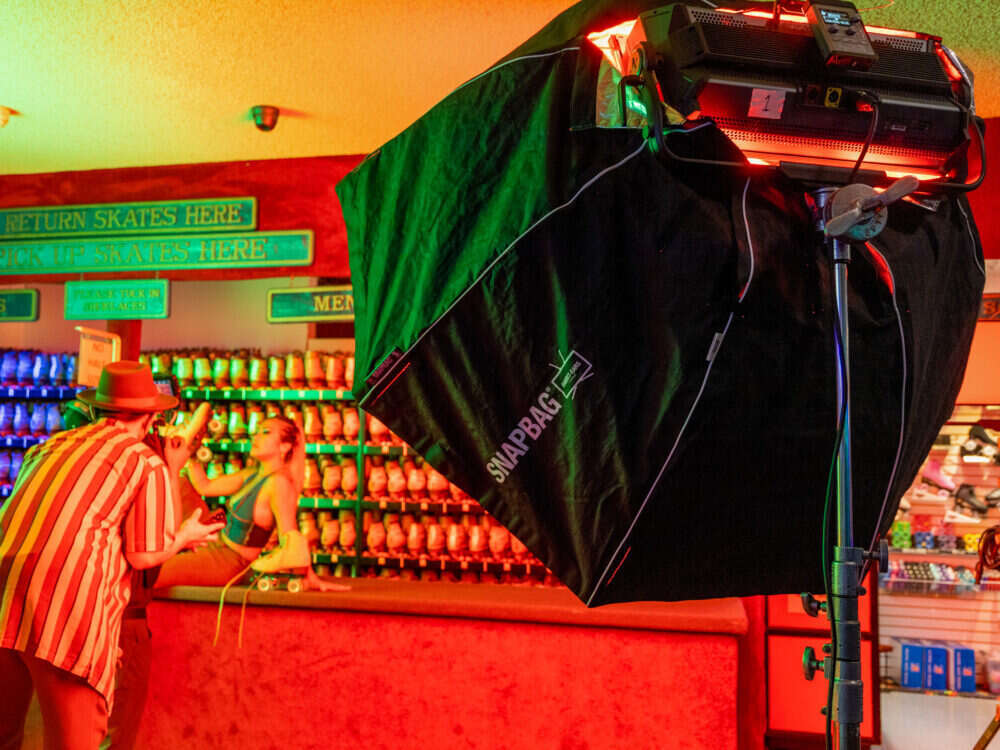 PROFESSIONAL MODIFIERS
The Nova P600c can modified using a variety of tools, such as intensifiers, light control grids, and soft boxes, as well as third-party modifiers from brands including DoPchoice & Chimera.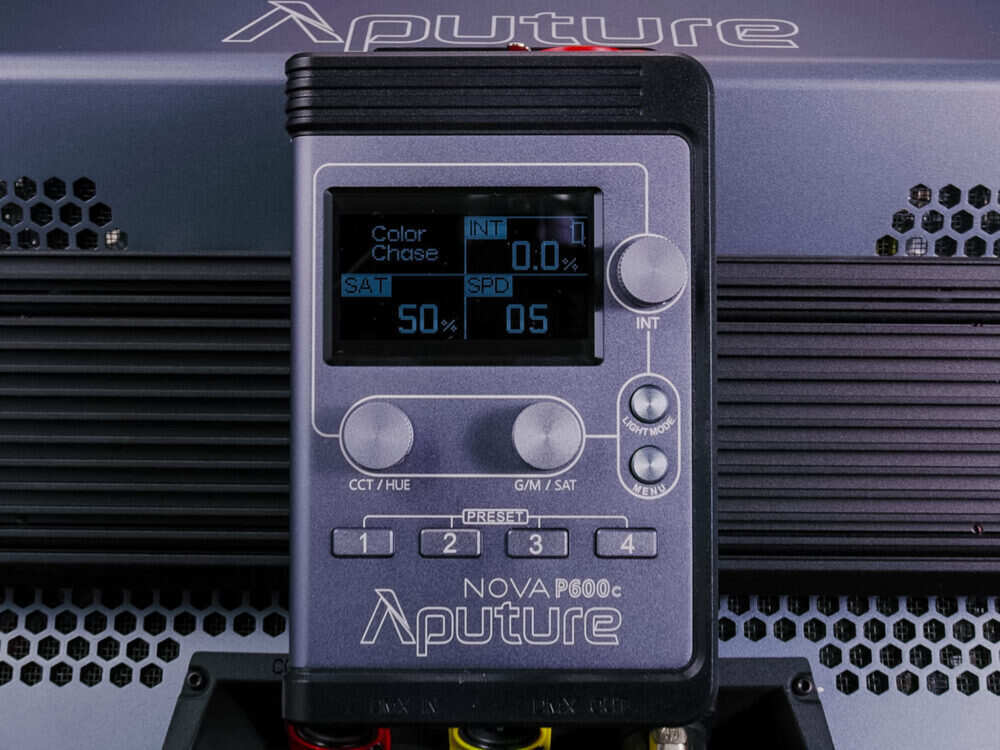 19 LIGHTING FX
Building upon the Nova P300c's 15 built-in lighting FX, the Nova P600c's 4 light engines adds four more lighting effects including: Color Fade, Color Cycle, Color Gradient, & One Color Chase.
What's in the box?
1 x Nova P600c Light
1 x Nova P600c Control Box
1 x Neutrik® powerCON TRUE1 TOP AC Power Cable (6m)
1 x 5-Pin XLR Head Cable (3m)
1 x Lightning Clamp
SSI
84 (Tungsten); 74 (D56)
Operating Temperature
-20°C ~ 45°C / -4°F ~ 113°F
Accessory Mount
Nova P600c Accessory Slot
Remote Control
On-board, Sidus Link App, 5-Pin DMX512, LumenRadio CRMX
Max Power Consumption
720W
Photometrics

2700K

(1m) 14,586 lux/1,363 fc ; (3m) 1,850 lux/173 fc ; (5m) 725 lux/68 fc

3200K

(1m) 15,240 lux/1,424 fc ; (3m) 1,936 lux/181 fc ; (5m) 746 lux/70 fc

4300K

(1m) 15,533 lux/1,452 fc ; (3m) 1,945 lux/182 fc ; (5m) 758 lux/71 fc

5600K

(1m) 17,520 lux/1,637 fc ; (3m) 2,167 lux/202 fc ; (5m) 847 lux/79 fc

6500K

(1m) 18,346 lux/1,714 fc : (3m) 2,298 lux/215 fc ; (5m) 867 lux/ 81 fc
Dimensions

Lamp Head w/ Yoke

80.20*48.15*17.96cm / 31.57*18.95*7.07in

Lamp Head w/o Yoke

63.97*28.49*16.58cm/21.18*11.21*6.53in

Panel Surface

63.97*28.49cm/21.18*11.21in

Control Box

15.75*9.66*4.58cm / 6.20*3.80*1.80in

Lightning Clamp

10.35*8.74*12.5cm/4.07*3.44*4.92in

Carrying Case

93.75*30.65*64.10cm/36.91*12.06*25.23in
Weight

Lamp Head

13.74kg / 30.29lbs

Control Box

0.43kg / 0.947lbs

Case (Empty)

13.7kg / 30.2lbs

Total Weight

27.87kg / 61.44lbs