Canon Mount Adapter EF-EOS R 0.71x
Product Highlights
Full Electronic Compatibility between EF lenses* and RF Mount cameras
Focal length reducer
Lock Plate features
Compatible with EOS C70, EF 16-35mm f/2.8L III USM, EF 24-105mm f/4L IS II USM, EF 24-70mm f/2.8L II USM
This product is currently out of stock. If you wish to be informed when it is back in stock, please click on the link below.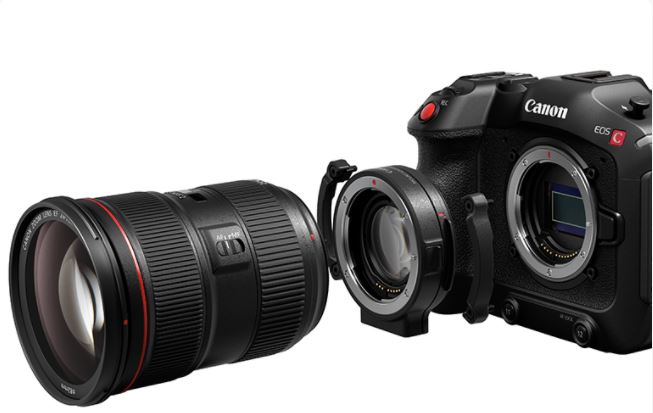 Full Compatibility with Canon EF lenses
The Mount Adapter EF-EOS R 0.71x allows for EF Lenses to be mounted to RF cameras and due to internal optics, allows for a 1-stop gain in light transmission. This also allows for lenses to be used without a "crop factor", allowing for extremely close field of view that corresponds to the focal length of the adapted lens.
What sets the Mount Adapter EF-EOS R 0.71x apart from all other adapters in the market is its full electronic compatibility between EF lenses and the RF Mount on the EOS C70. This ensures that that all forms of metadata (f number, exposure values, focal length, Dual Pixel CMOS AF & peripheral illumination correction) are passed through, allowing seamless adapting between an EF lens and a RF body.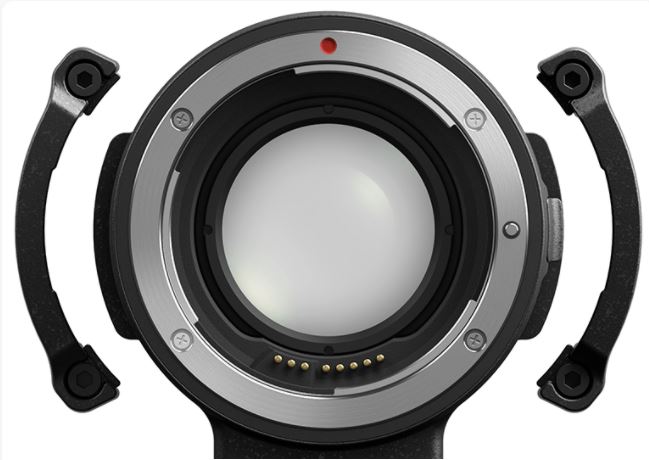 Greater lens mount stability with Lock Plate
The Mount Adapter EF-EOS R 0.71x ships with an included Lock Plate that is bolted onto the EOS C70. This results in an adapter that is mechanically secure with minimal flex and rotation, allowing for better user experience in the field.
*Includes CN-E (EF cinema) lenses. Excludes RF lenses, EF-M lenses, EF-S lenses and some manual focus lenses.
Canon plans to gradually expand the list of compatible lenses by providing free-of-charge firmware updates. EF lenses are still compatible with the camera, but Canon recommends that firmware updates be installed in order to effectively utilize functions which link the camera and lens.
Lenses that would be supported with July 2021 firmware update:
EF16-35mm f/2.8L II USM
EF16-35mm f/4L IS USM
EF24-105mm f/4L IS USM
EF70-200mm f/2.8L IS II USM
EF70-200mm f/2.8L IS III USM
EF70-200mm f/4L IS USM
EF70-200mm f/4L IS II USM 
What's in the box?
1 x Canon Mount Adapter EF-EOS R 0.71x
1 x Locking Mount Collar
4 x Screw