Canon EOS C70 Cinema Camera
Product Highlights
Native RF Mount Camera
DGO sensor with up to 16+ stops of DR
Professional interfaces in an ultra compact body
4:2:2 Color space recording with 4K 120p
Canon's first RF Mount Cinema Camera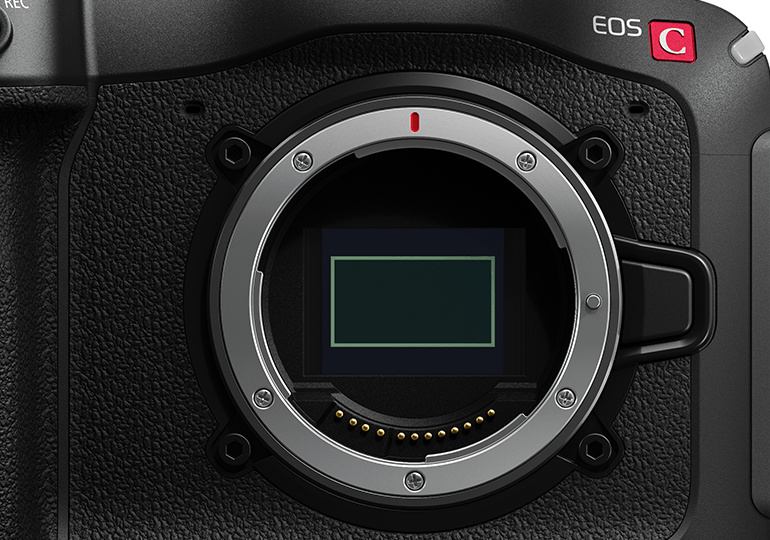 Native RF Mount
The EOS C70 is the first camera in the Cinema EOS family to feature the RF Mount natively. Canon's RF Mount is the pinnacle of our lens mount technologies. Integrating high-speed electronics and a shorter flange distance, this modern and future-proofed lens mount unlocks new possibilities in lens design and performance.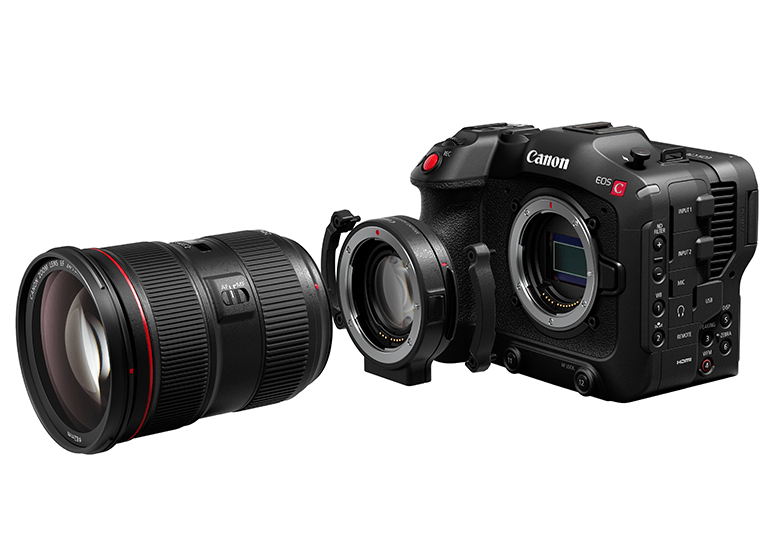 Compatibility with RF and EF Lenses
The Mount Adapter EF–EOS R 0.71x (sold separately) is designed for the EOS C70 and allows for EF Lenses to be mounted to RF- mount cameras. Due to internal optics the adapter allows for a 1-stop gain in light transmission. This also allows for lenses to be used without a "crop factor", allowing for extremely close field of view that corresponds to the focal length of the adapted lens.
Dual Gain Output Sensor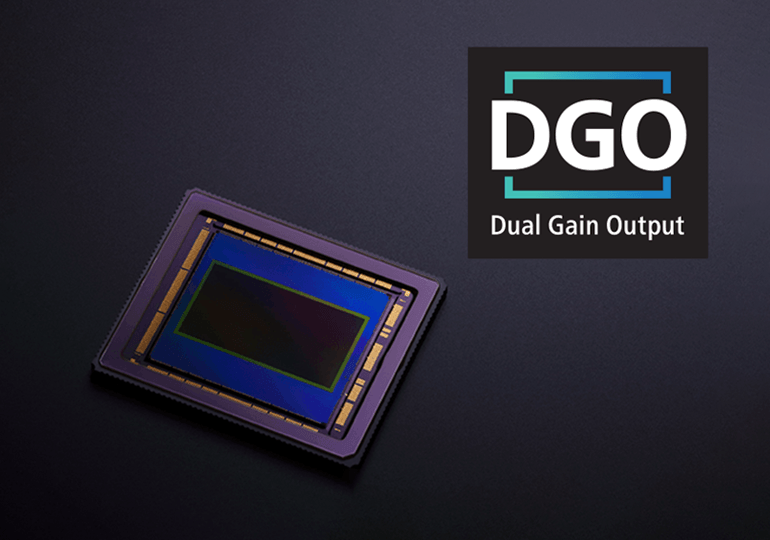 Super 35mm DGO Sensor
Canon's Super 35mm DGO sensor that debuted in the EOS C300 Mark III is the heart of the image in the new EOS C70, promising the same performance as its older sibling in a much smaller body. High dynamic range images of up to 16+ stops with low noise can be captured, re-imagining the creative possibilities of such a compact body.
The EOS C70 is also the first Cinema EOS camera to feature EOS iTR AF X, a new AF algorithm that improves subject detection and tracking as well as incorporating head detection.
Compact body with ​​Professional Interfaces & Features
With the EOS C70, Canon has managed to integrate some of the most important features that professional filmmakers ask for into a body size that is comparable to a mirrorless camera.
For the first time, vertical shooting has also been seamlessly integrated into the EOS C70's hardware and software, optimizing the camera for content creation for mobile devices and vertical oriented social media platforms.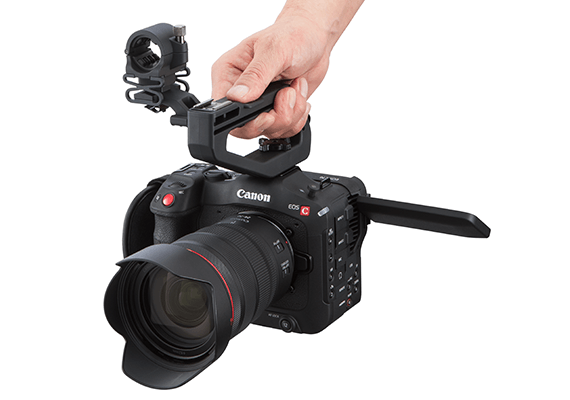 Top-Handle & Mic Holder
With the removable top handle, camera operators have the option of low-angle shoot with comfortable ergonomics. The addition of a Forward-mounted Mic Holder also gives more flexibility in audio accessory mounting.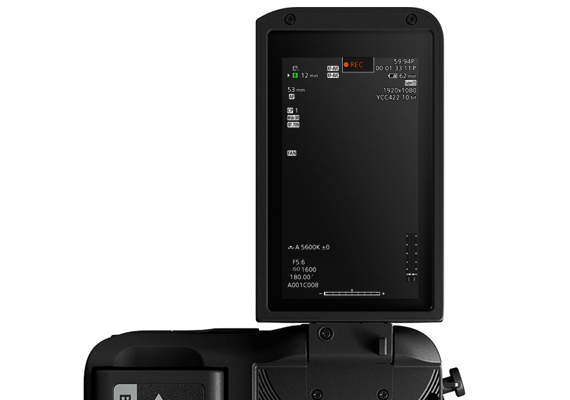 Touch UI & Vertical Shooting
Utilising a newly designed direct touch control interface, the EOS C70 has the ability to rotate camera controls on the screen to a portrait orientation. This feature fulfils user requests for vertically-oriented videos to cater for social media content creation for mobile devices. A tripod mount is also integrated into the vertical grip, allowing for easy mounting of the camera in a portrait orientation.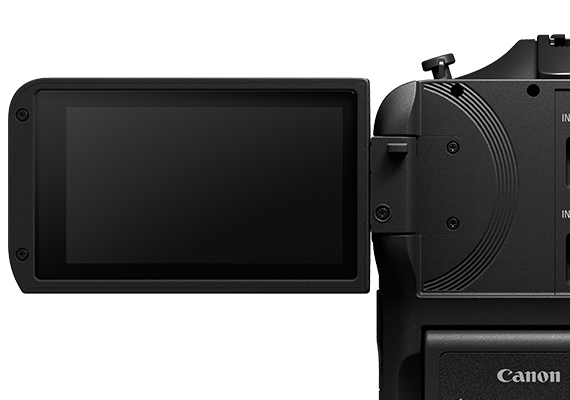 Vari-angle LCD
Alongside the increased emphasis on touch control, the new Vari-angle LCD in conjunction with the touch interface allows for easy framing and camera control in any situation.
Recording Formats Suitable for Professional Applications
The EOS C70 records in a variety of file formats that are suitable for a wide variety of users and content. Both XF-AVC and MP4 record internally to SD cards in 4K, 2K and full HD resolutions. ​​Slow motion frame rates of up to 120fps in S35mm and 180fps in S16 mode are also available. 10bit 4:2:2 colour spaces can be recorded at up to 4K 50/60p resolutions to fulfil modern demands of colour grading and broadcast requirements.
This is also true of the HDMI output, allowing users the option of recording and monitoring on external recorders if they require.
What's in the box?
1 x Canon EOS C70 Cinema Camera (RF Lens Mount)
1 x Canon CA-CP200L Compact AC Power Adapter
1 x CG-A20 Battery Charger
1 x AC Power Cable
1 x Canon BP-A30 Battery Pack for EOS C300 Mark II, C200, and C200B
1 x Handle Unit
1 x Microphone Holder
1 x Body Cap
1 x SS-1200 Shoulder Strap
1 x Tape Measure Hook
1 x Shoe Mount Bracket
Image Sensor

S35 Format 26.4 x 13.8
Recording

Highest Quality Compressed Recording Codecs (Bit Depth / Data Rates)
*@50P unless otherwise stated

XF-AVC 4096 x 2160 YCC422 @25p (10bit/410Mbps Intra)
XF-AVC 4096 x 2160 YCC422 @50p (10bit/260Mbps LongGOP)
MP4 (HEVC) 4096 x 2160 @50p (10bit/225Mbps Loong GOP)
Storage Media

SD Card (Dual Slots)
Input Output

HDMI Out (Type A), Headphone Jack, Mini XLR X2, BNC Timecode, 3.4mm DC IN & USB Type C
Lcd Monitor

LCD: 3.5' (2.76 Mil Dots)
Power Source
BP-A30/60 (14.6W)