Product Highlights
Ultra-wide angle Prime G lens
XD Linear Motor offering excellent response and low vibration for fast, precise, quiet AF
Two AA elements and three ED glasses for high resolution throughout the image area
Sony Nano AR Coating to eliminate flare and ghosting
Focus hold button and other features support professional shooting needs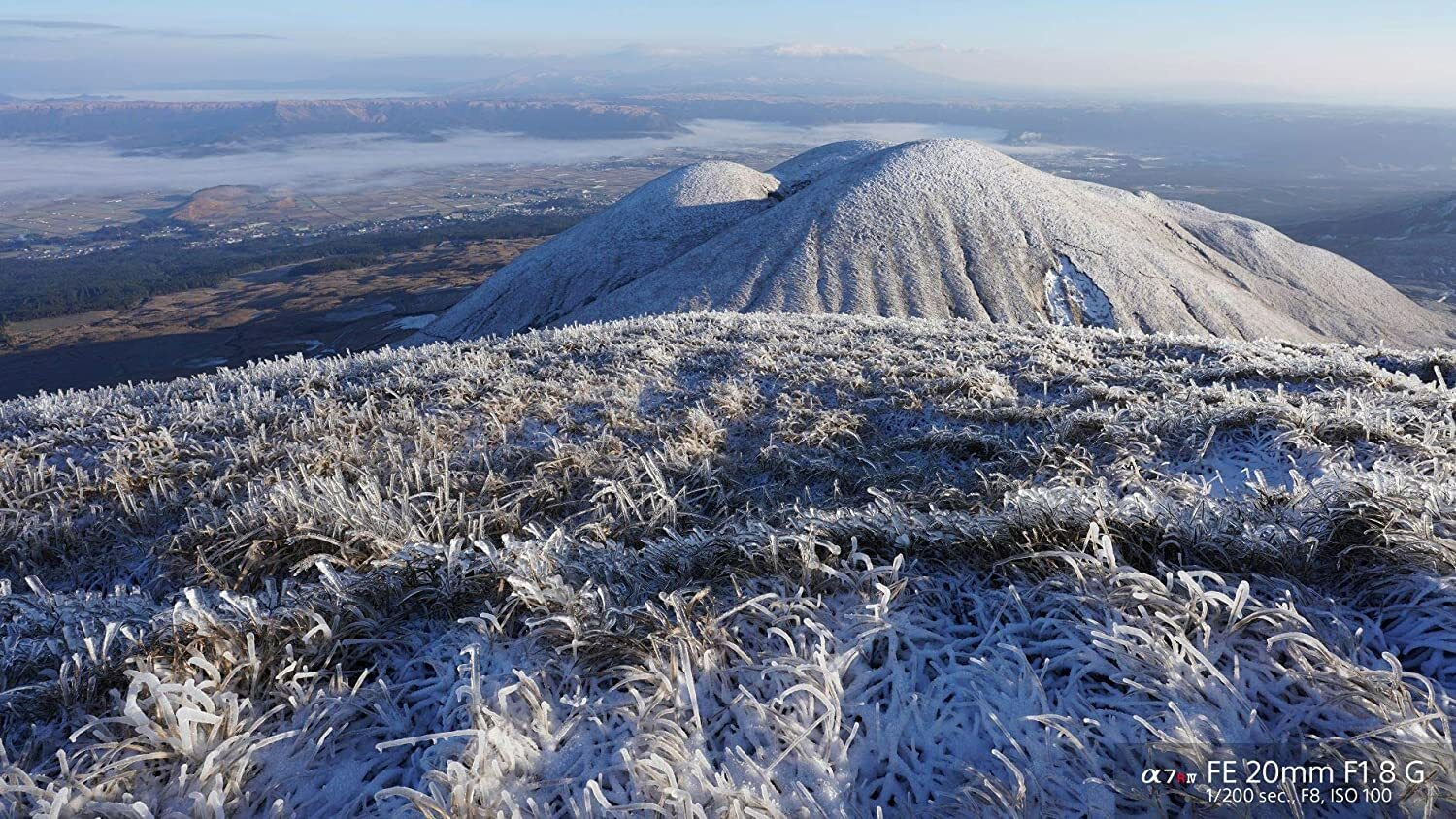 A compact high-resolution 20mm F1.8 prime
Sony's latest optical technology achieves impressive corner-to-corner resolution from maximum F1.8 aperture in a large-aperture wide-angle prime lens. It is also remarkably compact, and matched with an E-mount body makes up a versatile, mobile system with outstanding AF performance, control, and reliability for a wide variety of shooting needs.
Ultra-wide 20mm perspectives, superb resolution from F1.8
Two AA (advanced aspherical) elements in an innovative optical design minimise aberration for outstanding corner-to-corner resolution right from the lens's widest F1.8 aperture.
Compact and lightweight for enhanced mobility and handling
An advanced optical design that includes two AA elements is supported by a refined mechanical system in a G Lens that weighs just 373 grams. Small size and light weight enhance mobility when used with compact E-mount bodies, and make up a well-balanced system that is ideal for use on gimbals or accessory grips. The FE 20mm F1.8 G is a versatile lens for a wide variety of still and movie shooting situations.
Smooth, natural-looking bokeh
In addition to precise control of spherical aberration that has a significant influence on bokeh quality, the FE 20mm F1.8 G has a 9-blade circular aperture that contributes to smooth, creamy bokeh and natural-looking highlights that are hallmarks of the G Lens series.
Realistically rendered point sources
Two AA (advanced aspherical) elements and three ED (Extra-low Dispersion) glass elements are employed to minimise sagittal flare so that point light sources are reproduced accurately, without colour smearing.
XD Linear Motors maximise AF speed, precision, and tracking
Two XD (eXtreme Dynamic) Linear Motors easily keep up with the high-speed capabilities of today's most advanced camera bodies, taking advantage of their full autofocus speed, precision, and tracking potential to capture the most dynamic subjects. New control algorithms make it possible to drive the lens's large focus group smoothly and without delays for responsive, silent, low-vibration autofocus.
Excellent close-up performance, even for selfies
In addition to the fact that 20mm is a great focal length for selfies, this lens has a minimum focusing distance of just 0.19 meter when used in AF mode, and an even closer 0.18 meter (0.59 ft) minimum focusing distance when focused manually. It is an excellent choice for gimbal/grip mounting, whether shooting selfies or other subjects.
Smooth operation and high reliability in a compact lens
A focus hold button, focus mode switch, aperture ring, and other controls are designed and positioned for easy operation and a smooth workflow. Alternative functions that support the user's individual shooting needs can be assigned to the focus hold button via camera body menu settings. The front lens element is fluorine coated to repel water and grime, and the lens' dust and moisture resistant design1 provides the reliability needed for outdoor use in challenging conditions.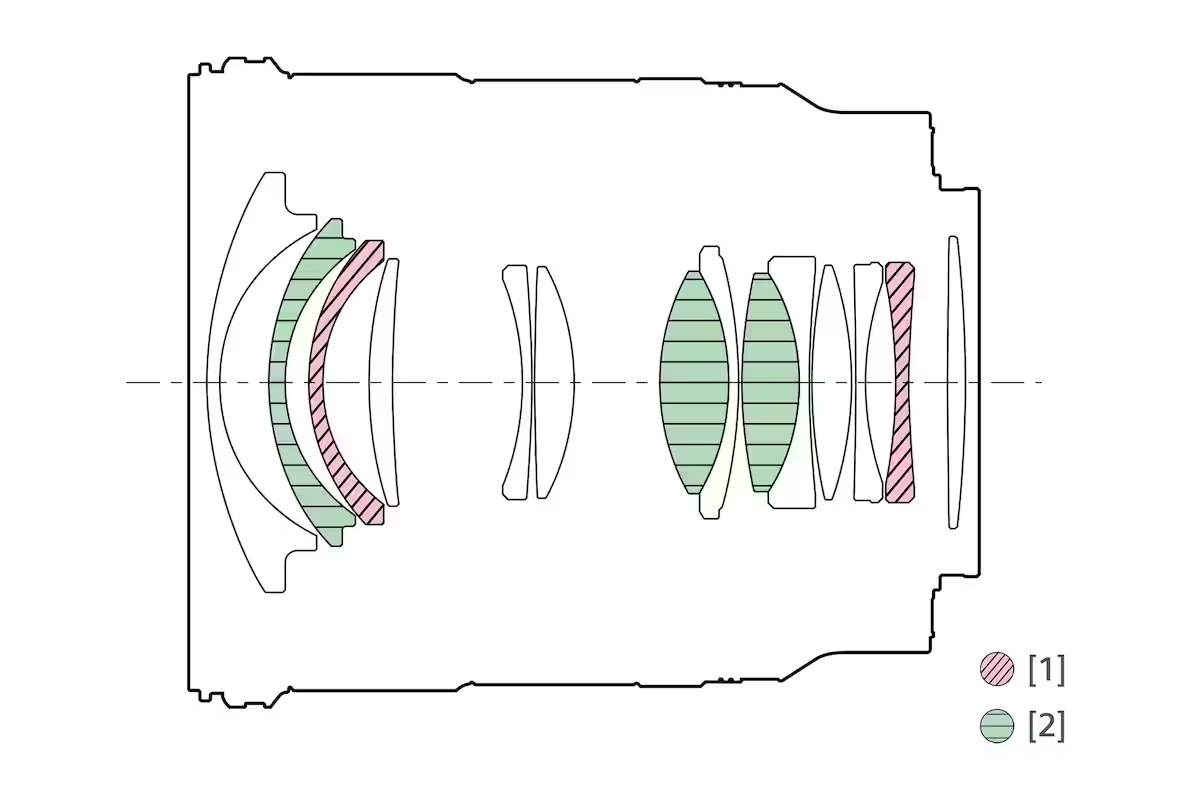 Lens Configuration

mpeccable Sony G Lens design emphasises a graceful balance between high resolution and gorgeous background bokeh that can enhance the artist's vision.
[1] Advanced aspherical lens (AA lens)
[2] ED (extra-low dispersion) glass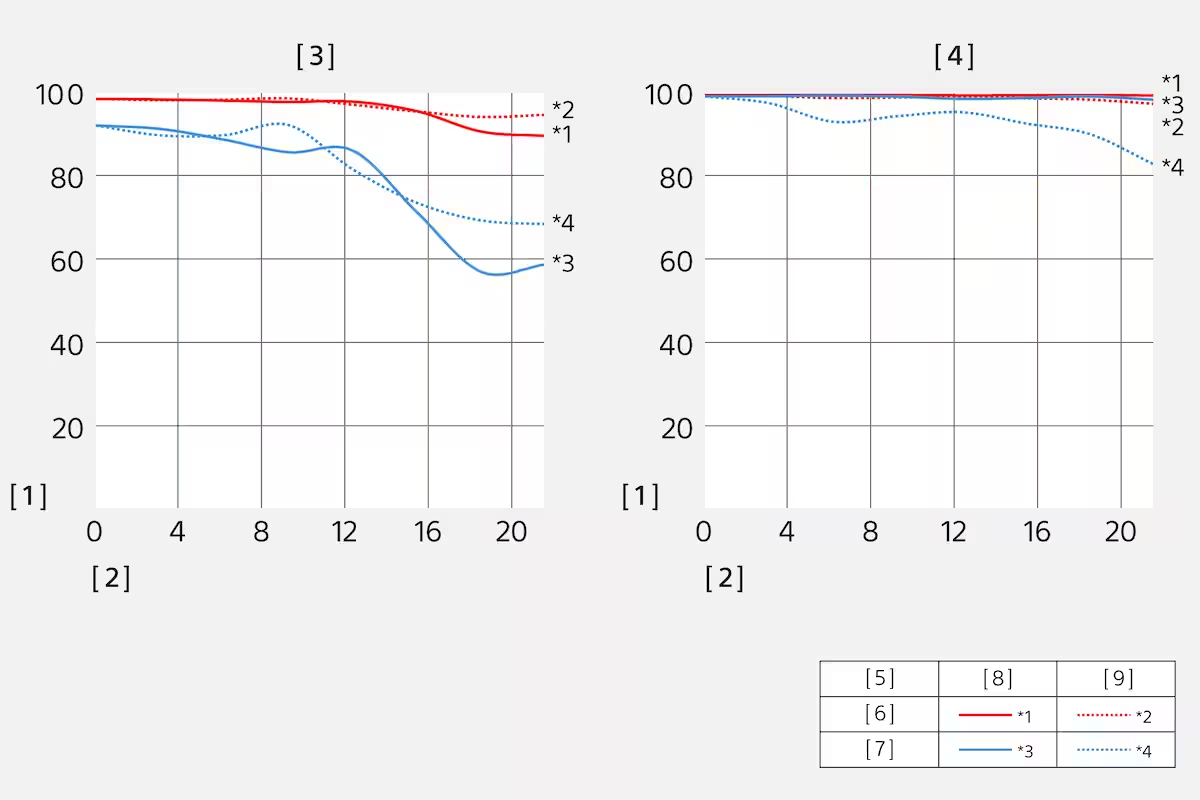 MTF Chart

MTF (Modulation Transfer Function) describes how well a lens can reproduce fine details, measured as the degree of contrast achieved between finely spaced lines.
[1] Contrast (%)
[2] Distance from optical center of lens (mm)
[3] Max. aperture
[4] F8 aperture
[5] Spatial frequency
[6] 10 lines pairs / mm
[7] 30 line pairs / mm
[8] Radial values
[9] Tangential values
Lens Control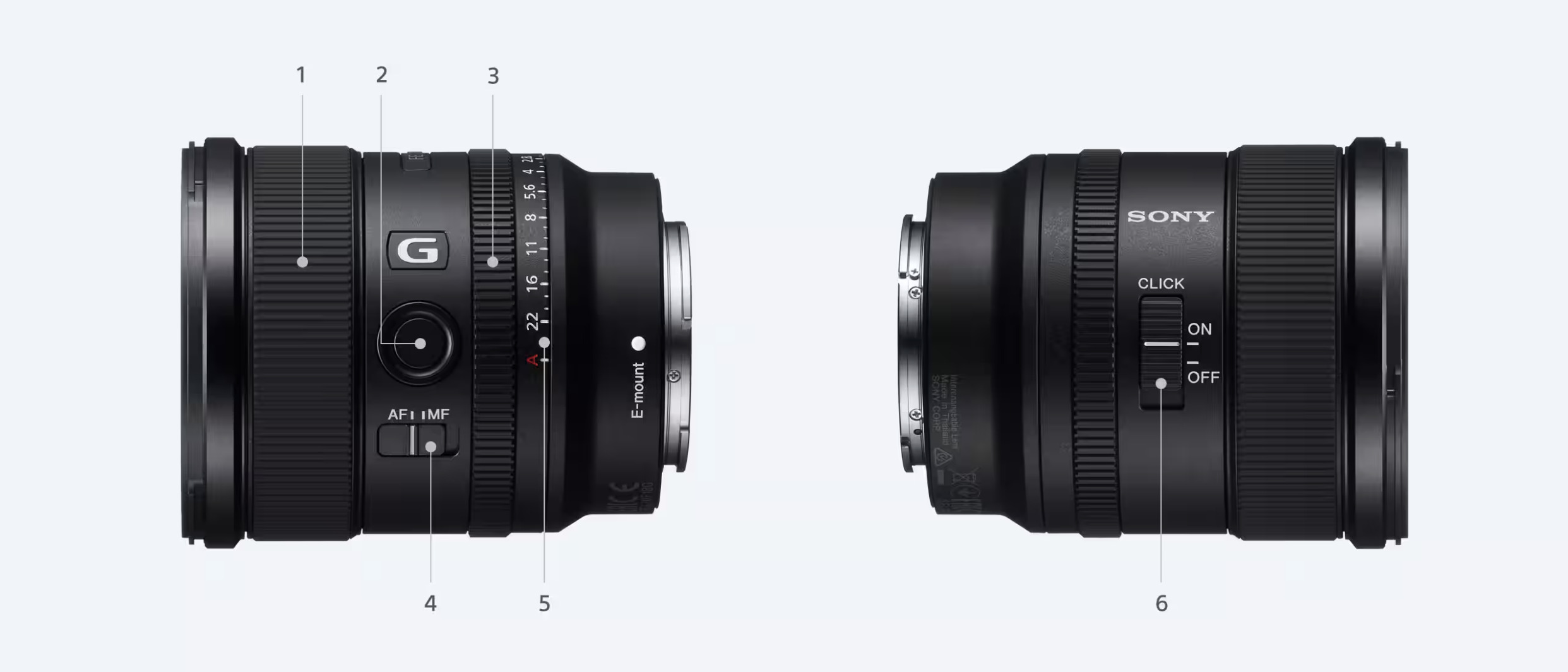 1. Focusing ring
2. Focus hold button
3. Aperture ring
4. Focus mode switch
5. Aperture Index
6. Aperture click switch

1 Not guaranteed to be 100% dust and moisture proof.

What's in the box?
1 x Sony FE 20mm f/1.8 G
1 x Hood (ALC-SH162)
1 x Lens Front Cap (ALC-F67S)
1 x Lens Rear Cap (ALC-R1EM)
1 x Soft Case
Focal Length
20 mm / 30mm (35mm / APS-C)
Lens Elements Groups
12-14
Angle Of View

94 (35mm) / 70 1 (APS-C)
Minimum Focusing Distance
0.19m (AF), 0.18m (MF)
Max. Magnification (x)
0.20 (AF), 0.22 (MF)
Image Stabilization
Body-Integrated (SteadyShot)
Lens Hood
Petal Shape, Bayonet Type
Dimensions
73.5mm (D) ×84.7 mm (L)
Footnotes

1 With interchangeable-lens digital camera incorporating APS-C type image sensors.