Westcott Collapsible 5-in-1 Reflector with Gold Surface (40")
Product Highlights
Collapses to 1/3 its open size
Versatile 40" size
Easily handheld
Includes diffusion panel with gold, black, white, and silver cover
Quickly diffuse or bounce sunlight
This product is currently out of stock. If you wish to be informed when it is back in stock, please click on the link below.
Essential Starter Kits
Westcott Basics 5-in-1 Reflector Kits are a must-have light control tool for photography enthusiasts. With a traditional round design, a 1-stop diffusion panel, and a removable 4-surface cover, this reflector kit is ready to take on whatever lighting you encounter.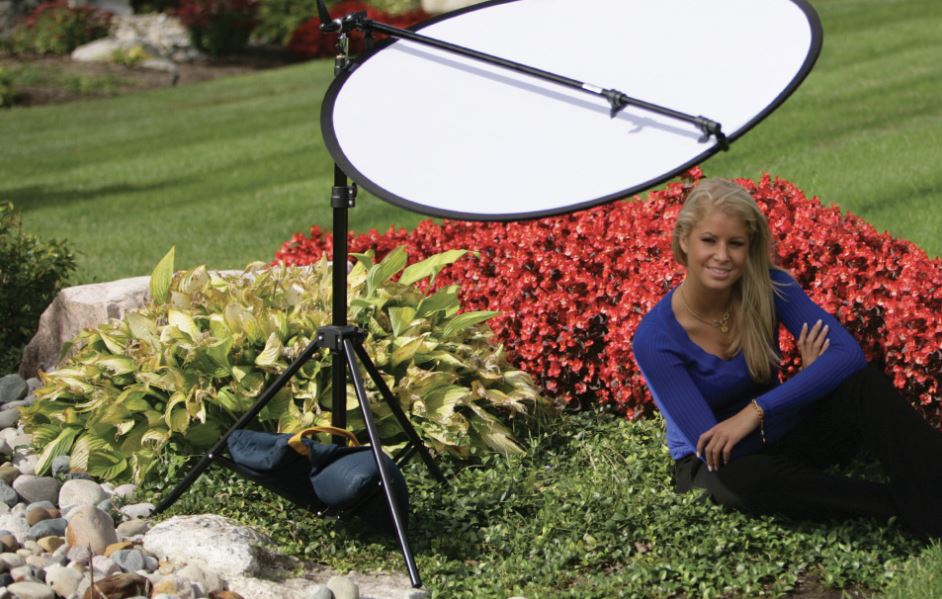 Surface Options
These 5-in-1 reflectors offer 5 surfaces allowing you to diffuse light and reflect while experimenting with various colors. They are available in two options including sunlight, silver, black, white, and diffusion, or gold, silver, black, white, and diffusion.



What's in the box?
1 x Westcott Collapsible 5-in-1 Reflector with Gold Surface (40")
Materials
White & Black Nylon, Single-Laminated Reflective Cloth, Spring Steel Crimped Frame, Nylon Case