Elinchrom ONE Off Camera Flash Kit
Product Highlights
1.5 kg (3.3 lbs)
Capable of producing 725 full-power flashes on a single charge
The Li-Ion battery is sealed for enhanced protection from the elements while on location
Can be connected to any power source and continue shooting while charging
Touchscreen and quick menu interface
$870.00

(inc GST)
Regular price: $1,399.00
This product is currently out of stock. If you wish to be informed when it is back in stock, please click on the link below.

Follow the story wherever it takes you.
A portable, rugged and dependable off-camera flash equipped for your next adventure.
With only 1.5 kg (3.3 lbs), the ONE merges 131Ws of capacity with features including an integrated Li-ion battery, USB-C Active Charging, TTL, HSS, and a streamlined touch interface into a low profile housing.
The supremely compact and lightweight Elinchrom ONE is equipped for your next adventure.
Wherever that will be.
Supreme portability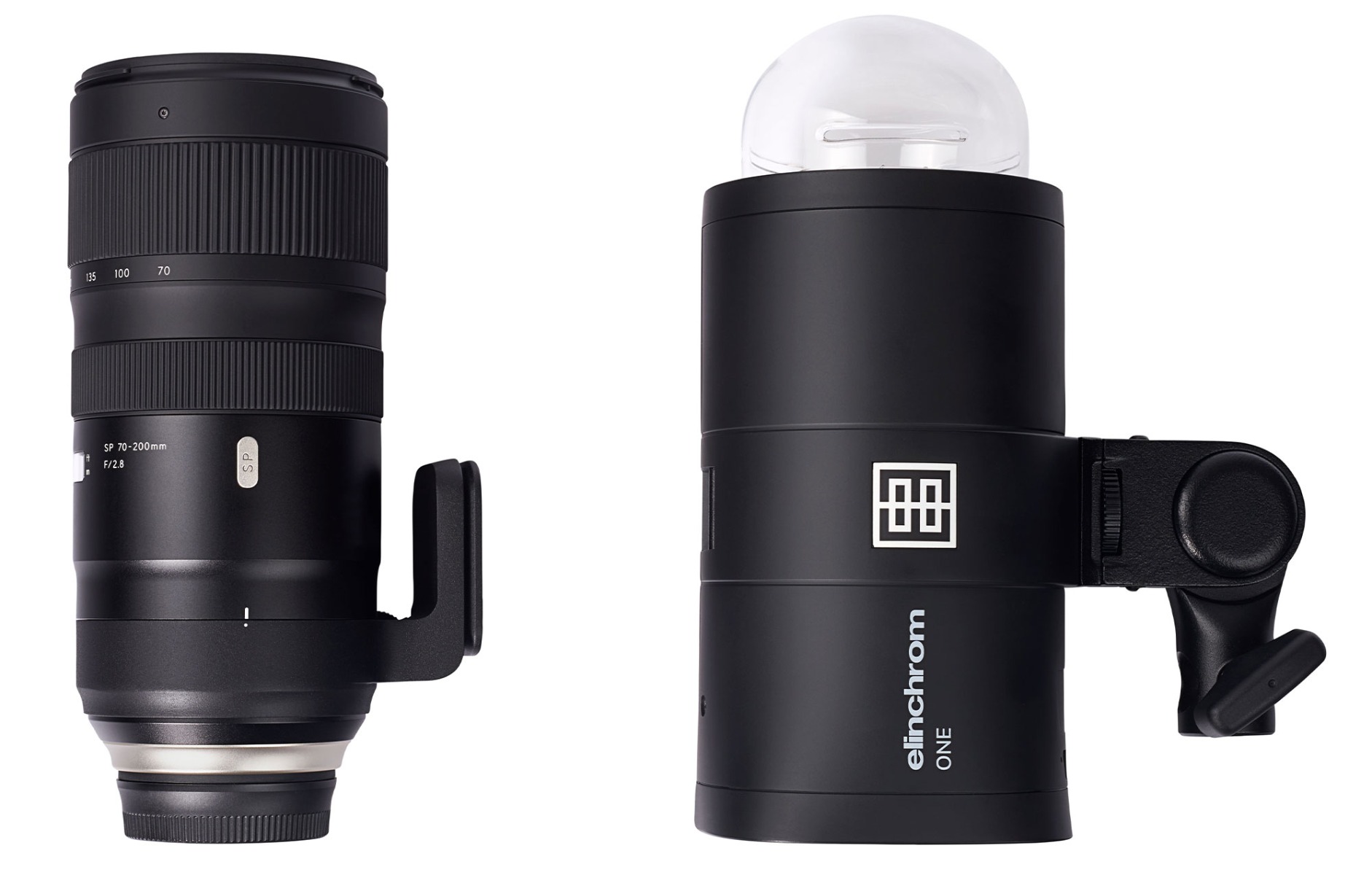 Weighing only 1.5kg (3.3 lbs) and similar in size to a 70-200mm lens, the ONE is ready to travel with you anywhere and everywhere.
The removable tilt head with a 7-8 mm umbrella mount detaches, making the ONE even more ergonomic for hand-holding.
Never lose momentum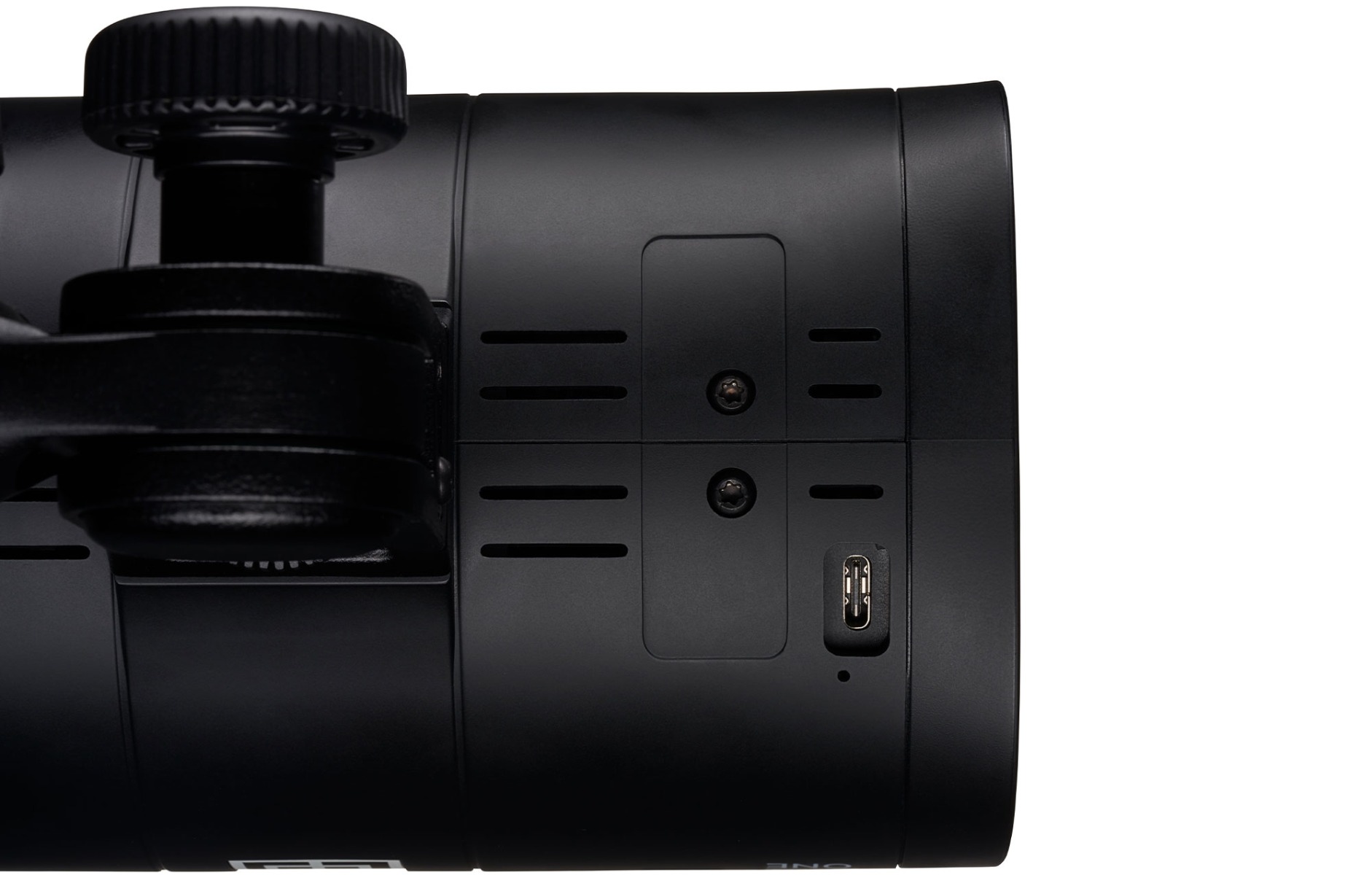 Integrated Li-Ion battery
Enables up to 725 full-power flashes on a single charge and enhanced protection from the elements while on location.
Charge and continue shooting from any power source
Charge the Elinchrom ONE from any USB-C source without proprietary spare batteries or chargers and continue shooting while charging regardless of the battery's power level.
Optimal light spread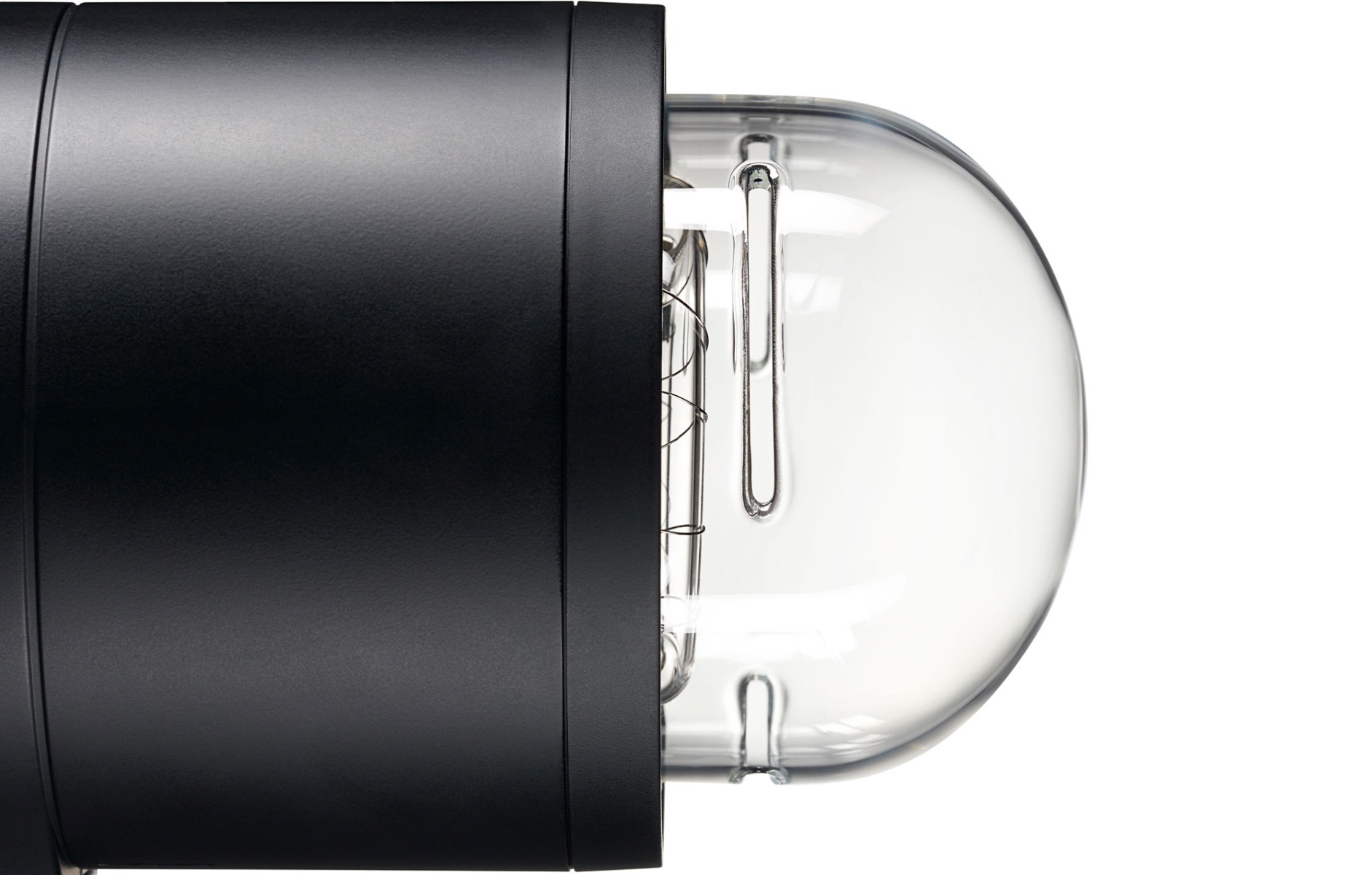 Shaping light is at the heart of every great image you create.
Designed around an unconcealed flash tube for optimal light spread, the Elinchrom ONE ensures you experience the beautiful light quality Elinchrom is known for.
Your choice of light shapers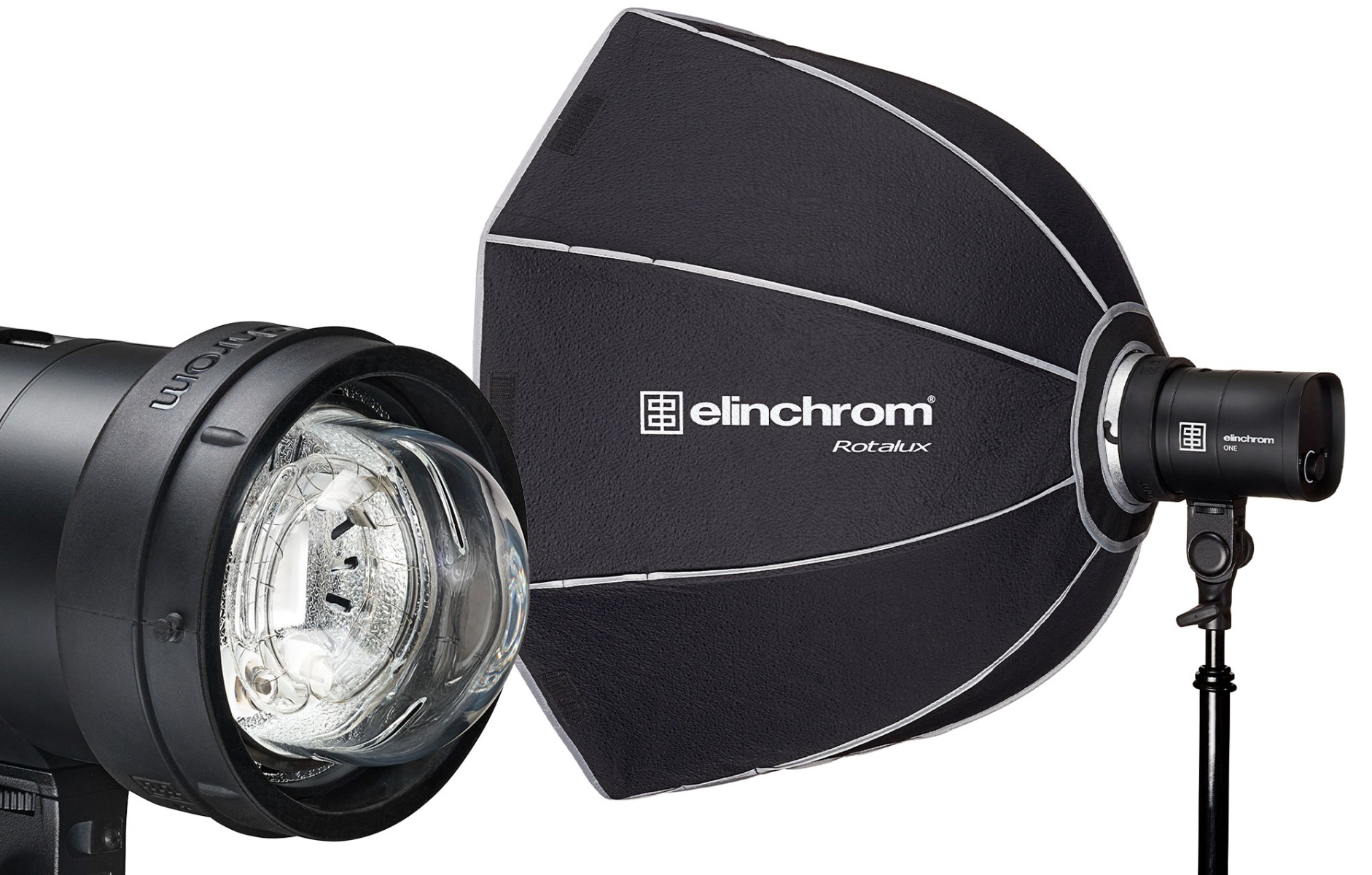 Engineered to use the newly developed Elinchrom OCF modifier mount, the Elinchrom ONE is also natively compatible with most Profoto® light shapers, greatly expanding your selection of available light shaping tools.
Do more with less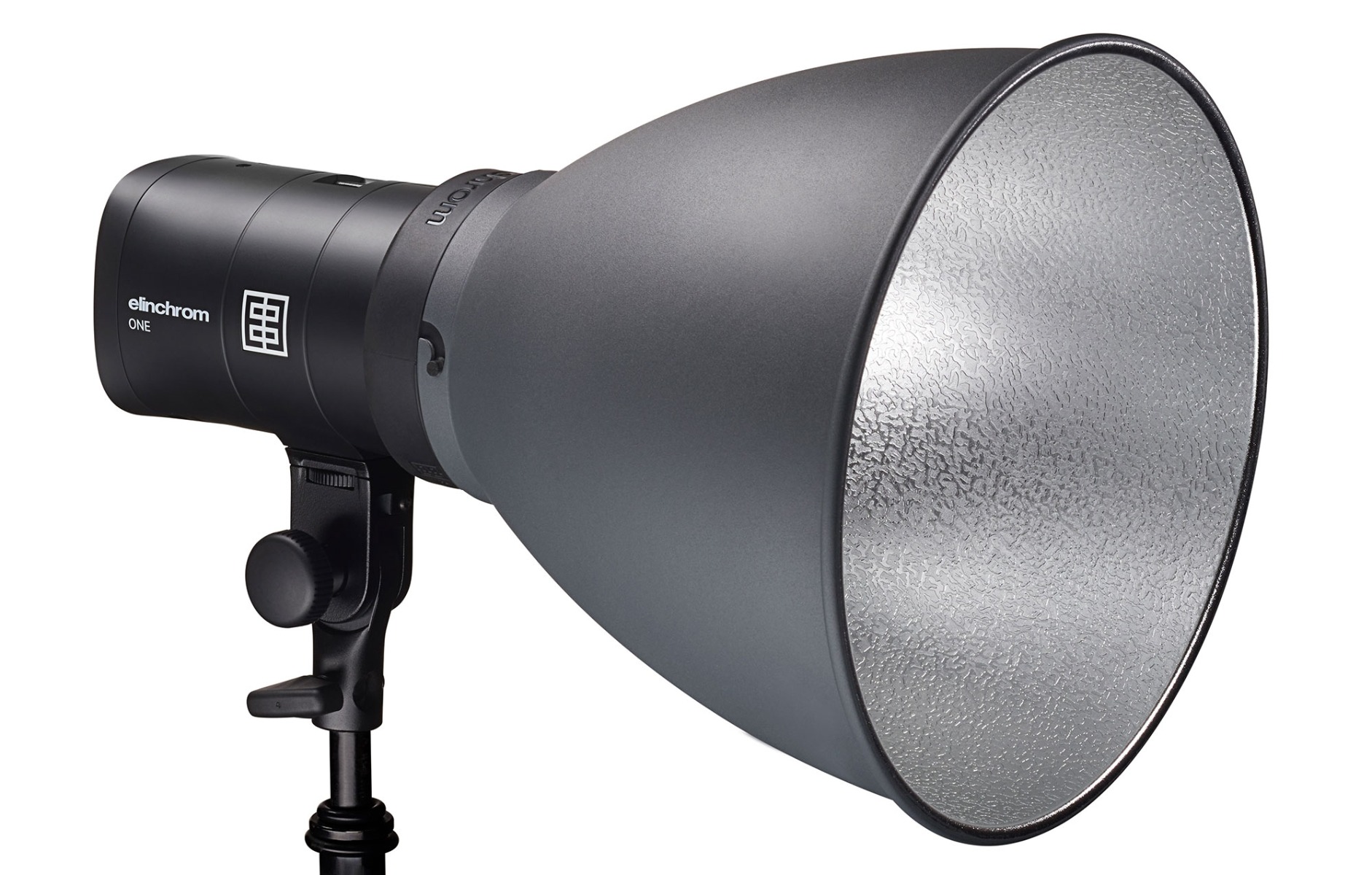 Engineered for peak efficiency, its 131 Ws of capacity generates a light output usually seen in 200+ Ws units. At 1 meter (3.3ft) and 100 ISO, the ONE can achieve F-11.9, with the Diffusion Dome attached, and when combined with the HP Reflector, the achievable F-Stop climbs to F-45.2.
What's in the box?
1 x Elinchrom ONE – EL20930.1
1 x Elinchrom OCF Adapter – EL26346
1 x Elinchrom OCF Diffusion Dome – EL25110
1 x Elinchrom 65W USB-C Wall Charger – EL11052
1 x Elinchrom USB-C Cable 1.8 m (5.9'')
1 x Elinchrom ONE Case – EL33250
Flash Modes
Standard, HSS, TTL
Flash

Flash output

131 Ws

Number of flashes

725 at full power

F-Stop

42.5 (1m, 100 ISO, HP Reflector 26 cm, max power)

11.9 (1m, 100 ISO, OCF Diffusion Dome, max power)

Power range

5 F-Stop / 7 – 131 Ws


Power increments (Manual/TTL)

0.1 F-Stop / 0.3 F-Stop

Power range display

0.1 – 4.3 (Elinchrom scale) / 5.8 – 10 (10 scale)

Best flash duration

1/1530s – 1/155s (Normal Mode)

1/7000s – 1/625s (Action Mode)

Recycling time

0.06s / 0.9s

Flash colour stability

±150 K (over the power range, all modes)

Color Temperature
5900 K (Action) / 5600 K (HSS)
LED

LED modes

ON/OFF, free, proportional, VFC

LED power

20W / equivalent to 120W / 3000 lm / CRI 95

LED color temperature

Presets from 2700 K to 6500 K

LED run time

10 hours / 90 minutes
Battery Capacity
9700 / 725 (LED lamp OFF) ; 3700 / 550 (LED lamp ON 100%)
Battery Charge Time
60 m (80%) – 100 m (100%) / Fast charge (unit is ON) 80 m (80%) – 135 m (100%) / Slow charge (unit is OFF) ; 80 m (80%) – 135 m (100%) / Fast charge (unit is ON) 105 m (80%) – 180 m (100%) / Slow charge (unit is OFF)
Remote Control
Built-in Skyport (20 frequency channels, 4 Groups) ; Built-in Bluetooth (Version 4.2 / Compatible Studio Software Win, macOS, iOS)
Standard Accessories

Umbrella fitting

7 – 8 mm
Dimensions

Dimensions with Diffusion Dome and tilt head

23 x 16.5 x 10.5 cm / 9 x 6.5 x 4.1 inches

Dimensions without Diffusion Dome and tilt head

22.5 x 10 x 10 cm / 8.5 x 3.9 x 3.9 inches
Weight

Weight with/without tilt head

1.5 kg – 3.3 lbs / 1.3 kg – 2.9 lbs