Westcott DigiTent Light Tent (20")
Product Highlights
Can be lit from the sides, top, back, front, or can be placed on a glass or plexiglass shooting table for bottom illumination

Contains a removable plastic base, forming a rigid base for ease of product placement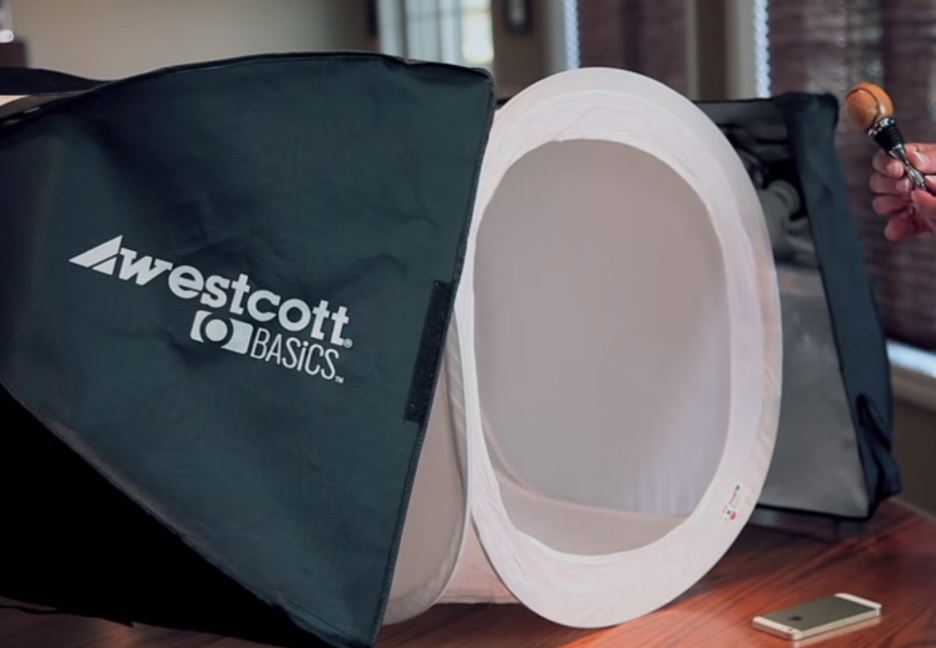 Lighting Made Easy and Efficient
The Digitent is a collapsible, translucent cloth housing for photographing small and medium sized products. It's a simple solution that takes less time than conventional lighting equipment. Portable by design, this high-quality diffusion box acts as a seamless setting for your objects to soften lighting for even, beautiful illumination. It can be lit with a variety of light sources including continuous, strobe, and speedlights.
A Variety of Options




The DigiTent can be lit from the sides, top, back, front, or can be placed on a glass or plexiglass shooting table for bottom illumination. It contains a removable plastic base, forming a rigid base for ease of product placement.

The Digitent comes standard with backdrops and a storage case.
What's in the box?
1 × Digitent 20" Light Tent
1 × Digitent 20" White Mini Background
1 × Digitent 20" Black Mini Background
1 × White Front Cover Panel for 20" DigiTent
1 × DigiTent 20" Light Tent Case
Compatibility
Speedlight, Studio Lights