Cura Camera Cleaning Kit with Nylon pouch (Red)
Product Highlights
Cleaning tools for your lens
Compact and lightweight to carry around
Cura cleaning set packed in a lightweight nylon pouch that is specially made for your convenience. 
All the cleaning tools for your lens are all packed in this pouch. Just take the pouch along with you and all tools are all set out for you in the pouch to clean your lenses.
Whats in the box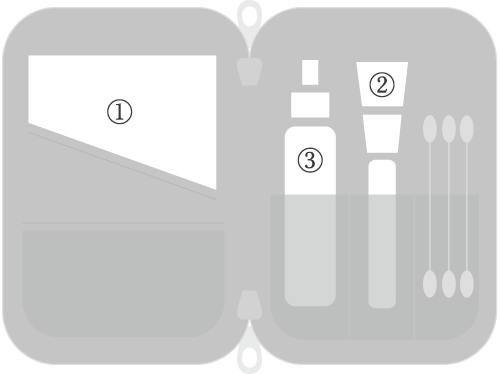 (1) 1 x pack of 50pcs micro wiper
(2) 1 x cleaning brush
(3) 1 x 15ml cleaning solution
What's in the box?
1 x Nylon pouch
1 x Cleaning brush
1 x Pack of 50pcs micro wiper
1 x 15ml Cleaning solution