Product Highlights
Max. Load : 4kg

Made of Aluminum

Lightweight

Quality Arm for the demanding pro

Made in Israel
$220.00

(inc GST)
Regular price: $270.00
HoldIt Professional Variable Arm System helps you to manage every shot, simply and efficiently.
Featuring a double-articulated, triple-jointed arm that can be locked into limitless angles, the HoldIt system is the perfect choice for holding your lighting and video monitors in the studio or on-location
The HoldIt Pro Set - HS9000, contains the following:
DG9014 – DG arms w/ext.1/4" x ext.1/4" + nut
AD4200 - QUICK RELEASE Int. UNC 1/4
AD1141 – Xchange Cube
AD2300 - Convertor Ext. UNC 3/8-Int. UNC 1/4
Specifications (DG9014)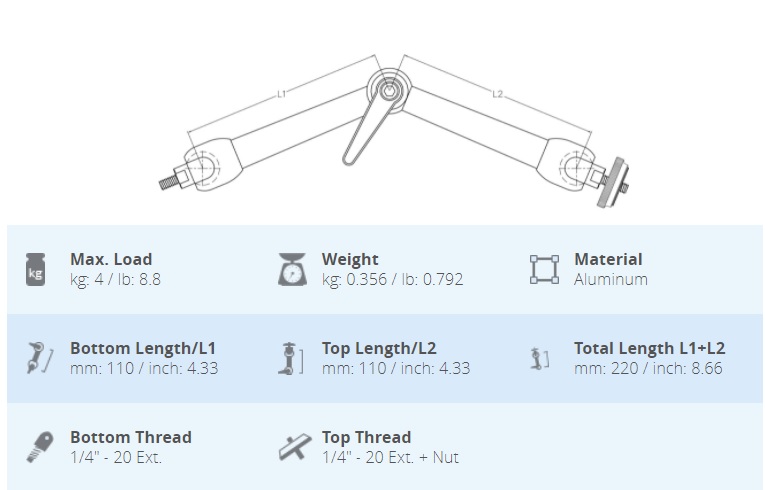 What's in the box?
1 x AD4200 Quick-Release

AD1141 Xchange Cube Thread Converter
Comes with three thread options:

1/4" - 1/4"

1/4" - 3/8"

3/8" - 3/8"


1 x AD2300 Converter