Product Highlights
For LS 60d and 60x LED Lights
Measures 14 x 14"
Removable 1.5-Stop Diffuser
Removable 2.5-Stop Diffuser
45° Grid
Compact 4-rod design
COMPACT SOFTNESS
The LS 60 Softbox is designed to work in tandem with the LS 60d & 60x, transforming the focusable point-source lights into the perfect compact soft lighting tool.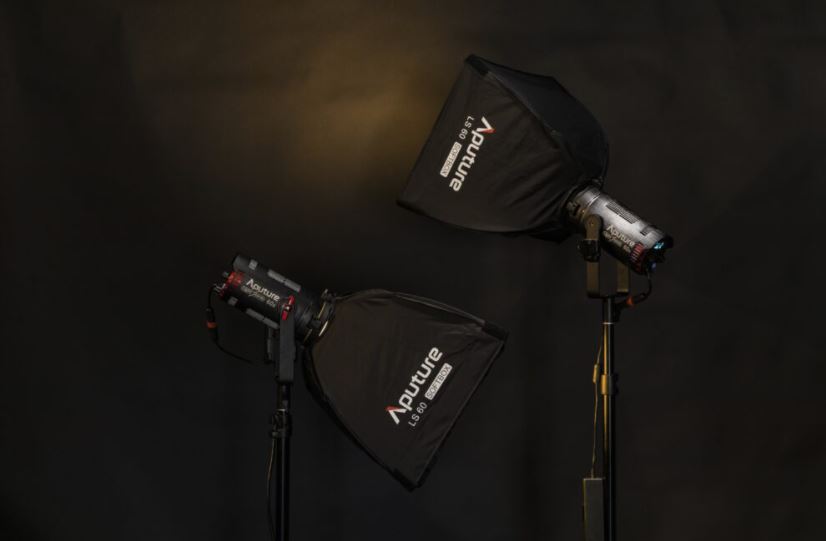 RUN-AND-GUN LIGHTING
With 35cm (14in.) sides, the square LS 60 softbox has a diffusion area larger than a 1x1 LED panel, making it perfect for a run-and-gun key, fill, or back light, increasing the aperture of the light source while maintaining the lightweight, compact nature of the LS 60d & 60x.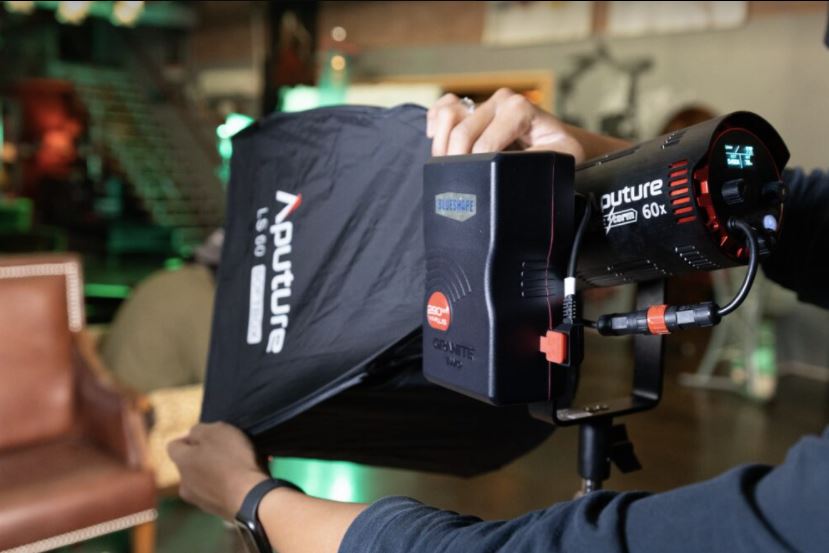 DIFFUSION OPTIONS
With its two included front diffusions, the LS 60 Softbox allows filmmakers to choose the density and softness of their light source, matching the 1.5 & 2.5 stop diffusion fabrics of the Light Dome II and Light Dome SE.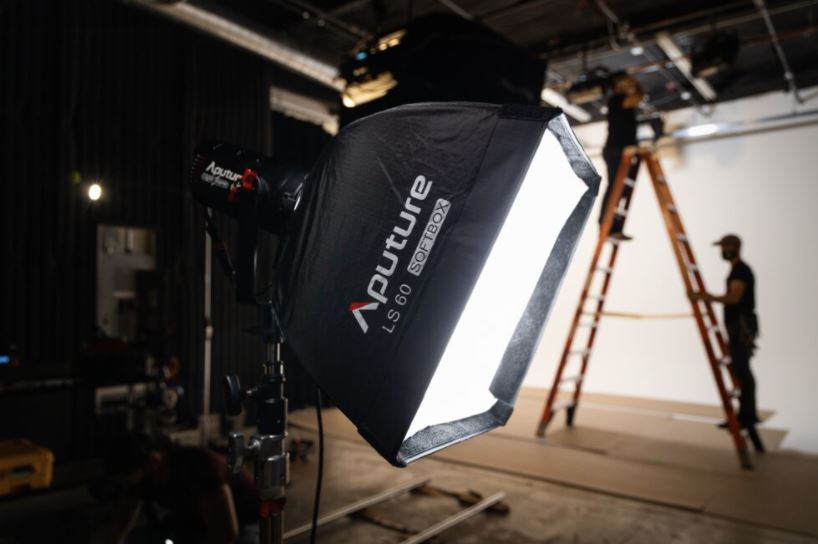 LIGHT CONTROL GRID
Following Aputure's philosophy of ultimate light control for both soft and hard lights, the LS 60 Softbox includes a fabric light control grid to give the soft light direction and minimize excess spill.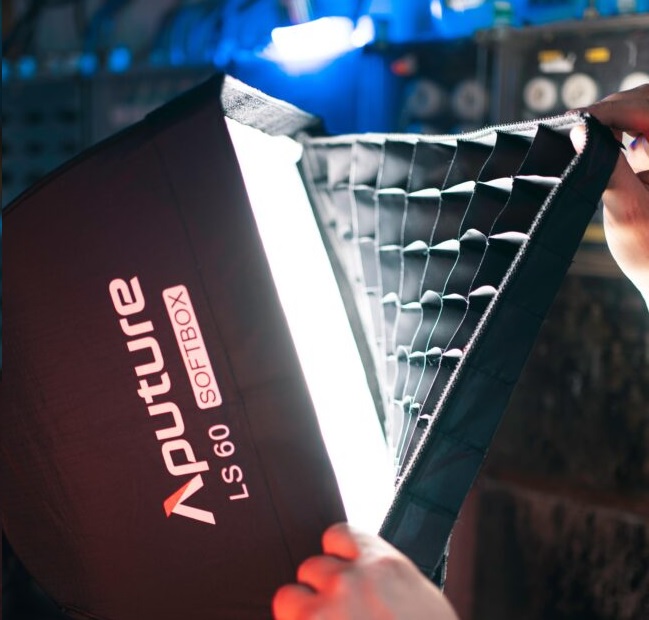 What's in the box?
1 x LS 60 Softbox
1 x Light Control Grid
1 x Front Diffusion (1.5 Stop)
1 x Front Diffusion (2.5 Stop)
1 x Speed Ring Adapter
1 x Carrying Bag
Tripod Connector

Diffusion Densities
1.5 Stop & 2.5 Stop

Light Control Grid
Beam Angle 45°
Dimensions

Softbox (Built)
350*350*300mm / 13.8*13.8*11.8in

Softbox (Collapsed)
400*200*50mm / 15.7*7.9*2in Front

Diffusion (1.5 Stop)
350*350mm / 13.8*13.8in

Front Diffusion (2.5 Stop)
350*350mm / 13.8*13.8in

Fabric Light Control Grid
350*350mm / 13.8*13.8in

Accessory Mount: Speed Ring Adapter
LS 60 Mini Mount

Accessory Mount:Diameter
Φ106mm / Φ4.17in
Weight

Total Weight
420g / 0.93lbs