Light Stand Clip for Collapsible Backdrops
Product Highlights
Designed to work with any pop-up background or collapsible reflector
Quickly mounts collapsible backdrops and reflectors to a stand
Hands-free solution for positioning reflectors to add fill light
Provides consistent and precise placement without the need of an assistant
Industry-standard 5/8" receiver for mounting to a light stand
Holds collapsible backdrops and reflectors up to 6 lbs. (2.7 kg)
Secure and easy-to-use clip weighs a mere 0.1 lbs (50 g)
Made of anodized aluminum alloy
This product is currently out of stock. If you wish to be informed when it is back in stock, please click on the link below.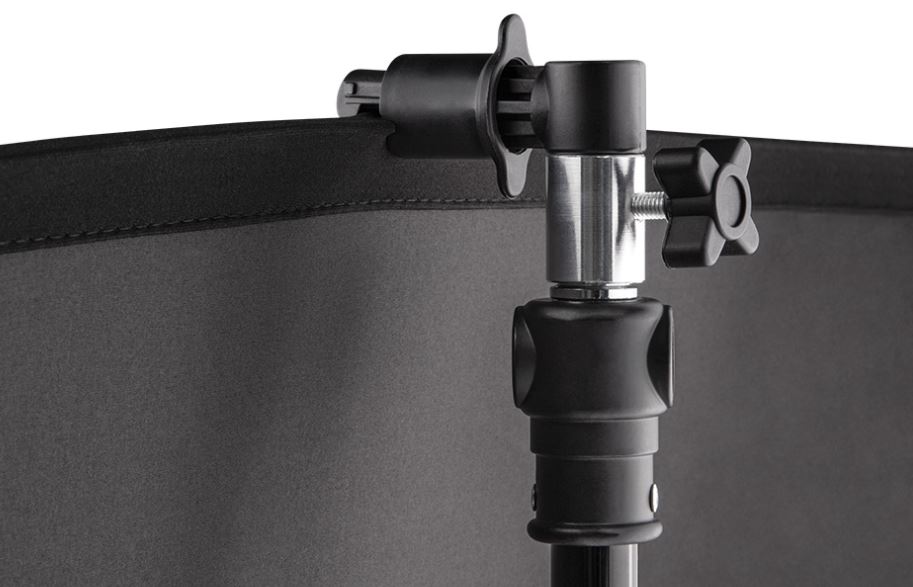 Designed to Work with Pop-Up Backgrounds & Reflectors
Weighing a mere 0.1 lbs (50 g) and small enough to fit in a pocket, the Westcott Light Stand Clip for Collapsible Background & Reflectors is a handy accessory for mounting pop-up backdrops and positioning reflectors to a stand in the studio or on location.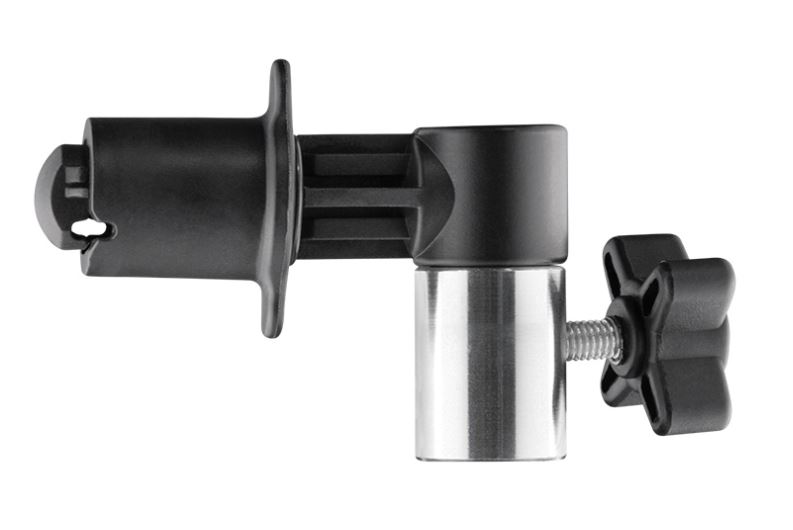 Consistent and Precise Placement without an Assistant
Need a little bit of extra fill light in your image? When paired with a collapsible reflector, the clip provides a hands-free solution for adding consistent and precise placement. This convenient mount is also useful for holding circular reflectors and rigid materials, like flags. You can even attach it to wall mounts or booms.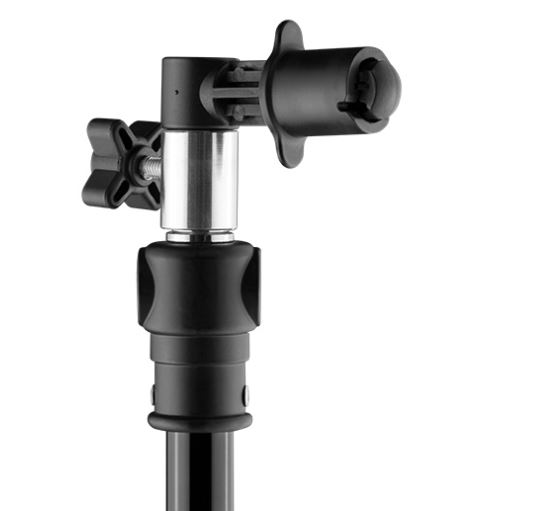 Secure & Easy-to-Use Mounting
This compact clamp is made of lightweight anodized aluminum and plastic with an industry-standard 5/8" receiver that fits most light stands. Its spring-loaded jaw grips securely grip the background or reflector frame and supports up to 6 lbs. (2.7 kg).
What's in the box?
1 x Light Stand Clip for Collapsible Backdrops
Materials
Seamless Matte Nylon Fabric