Feelworld FW279 7" 4K HDMI Monitor
Product Highlights
7" IPS LCD Monitor
HDMI in and loop-out
High Resolution 1920x1200
High Contrast 1200:1
Ultra Bright 2200cd/m²
160° wide-angle view
The FW279 has extensive monitoring tools, including histogram, focus assist, embedded audio, false colors, zebra exposure, ratio marker, anamorphic mode, zoom etc. It could help you create the wonderful shots.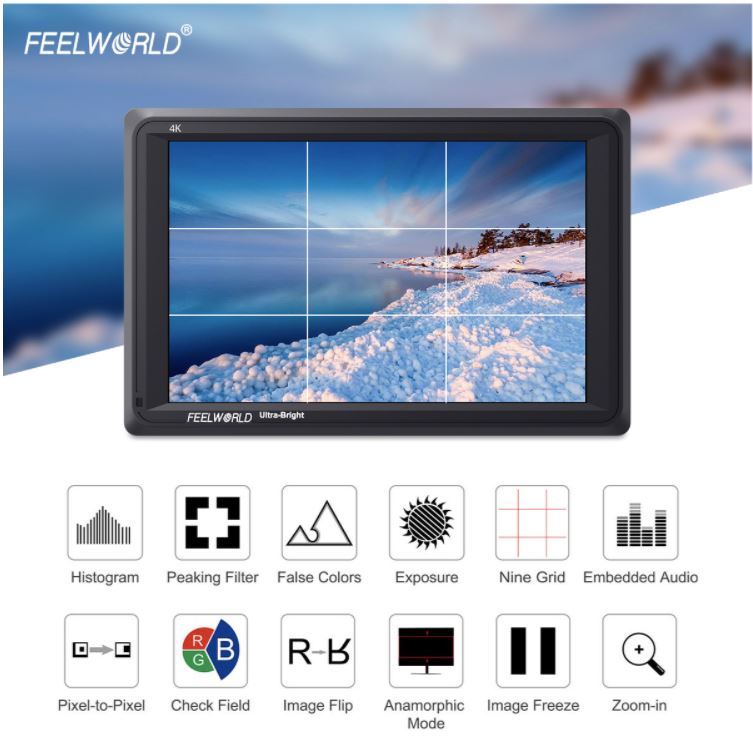 Image Quality to Fuel Your Creative Flow
FEELWORLD FW279 provides 7" an 8-bit IPS screen with 1920x1200 resolution, 323ppi pixel density, professional color calibration to overcome natural LCD color drift. The FW279 displays sharper images, better text clarity and color reproductions regardless of your shooting conditions. The FW279 has a wide viewing angle so that everyone on set can review the action.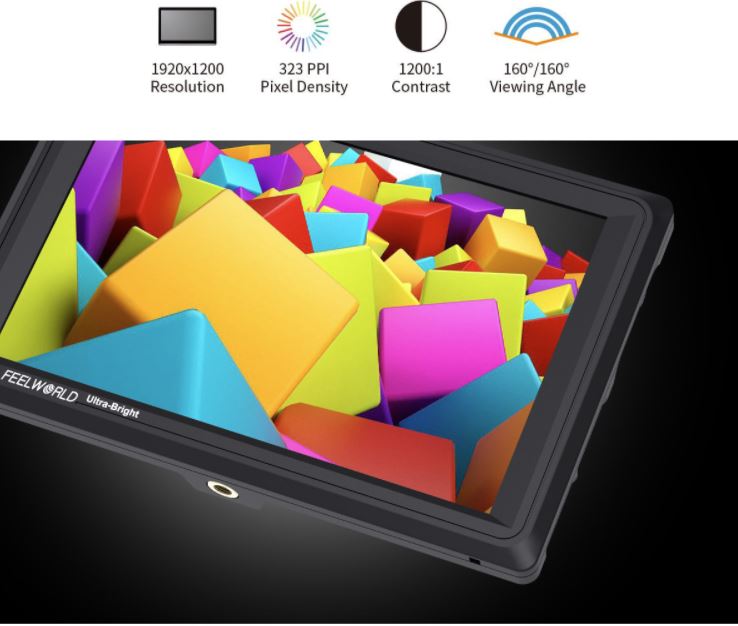 High Bright 2200nit for Outdoor Shooting
FEELWORLD FW279 ultra-high brightness monitor uses the "golden size" 7-inch panel. The FW279 monitor not only has the resolution and pixel density to make every shot look amazing, the high bright 2200nit screen at almost 5 times the brightness of conventional field monitors lets you shoot outdoors without reflections washing out your image. This makes it a great choice for gimbals, Steadicam and director's monitors, delivering a crisp image without the bulk and viewing angle restrictions of a sun hood.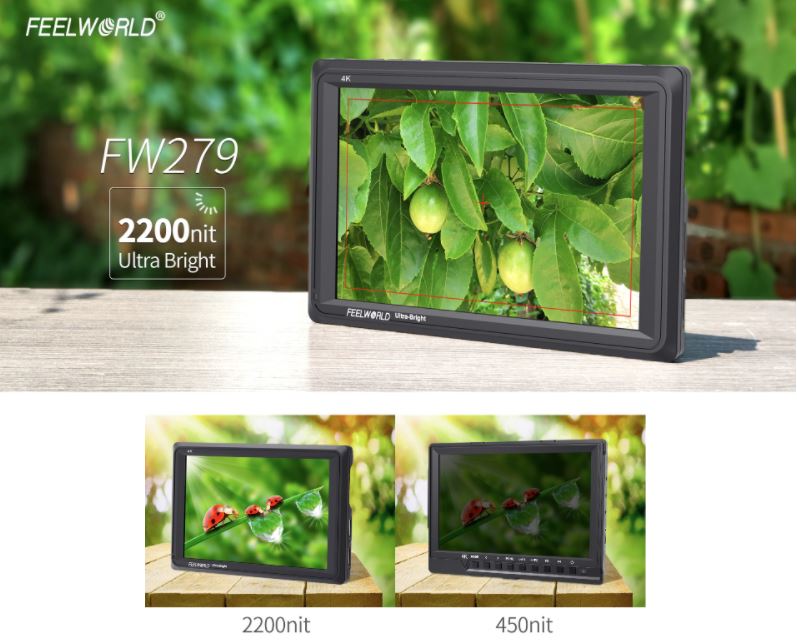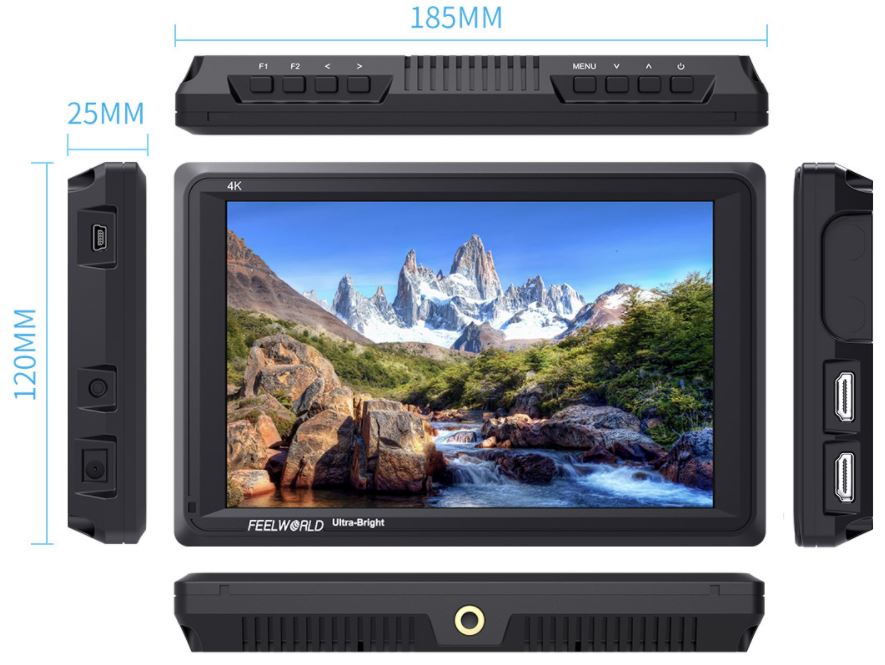 True Color · Professional Color Calibration
Use Rec.709 color standard
FEELWORLD uses the professional Rec.709 HD color standard, and uses the color calibration technology, with the professional instrument calibration at the factory, it can achieve monitor calibration efficiently and get accurate color reproduction easily, do not distort the color, show the real image when you shooting video.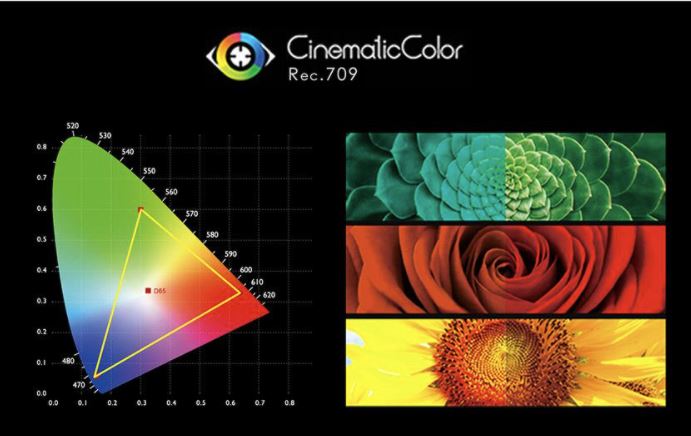 Accurate Color Reproduction
FEELWORLD monitor support ITU standards and HD video Rec.709 standard consistent color space, advanced image processing technology, so that the image clearly presented, the color is extremely natural, to ensure accurate color reproduction, to reproduce the physical nature of shooting, enabling users to accurately evaluate the quality of various input video signals.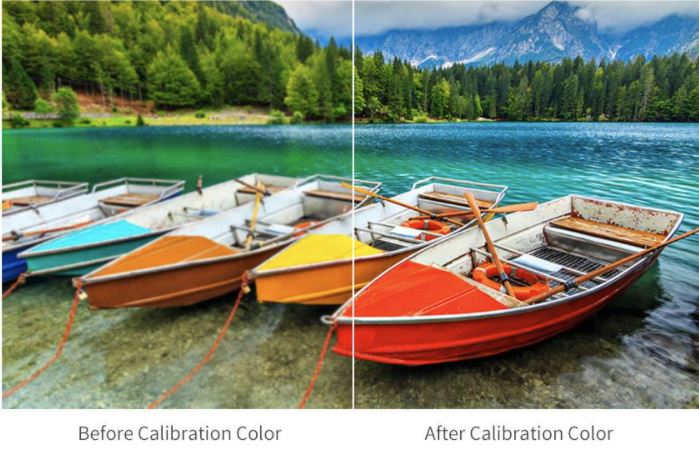 Start feeling the world with FW279 monitor now!
What's in the box?
1 x FEELWORLD FW279 7" HDMI Monitor
1× Mini HDMI Cable
1× Hot Shoe Mount
1× F970 Battery Plate
1× Operation Manual
Resolution
1920x1200 pixels
Pixel Pitch
0.07875 (H) x 0.07875 (W) (mm)
Viewing Angle
80°/80°(L/R) 80°/80°(U/D)
Audio
Stereo Headphone, Speaker
Temperature
-20°C~55°C (Working) / -30°C~65°C (Storage)
Battery Plate
F970 (Standard); D28S/D54, LP-E6, U60 (Optional)